Our first Colorado camping trip this year was in the Rio Grande National Forest, west of the San Luis Valley.
In May, it can still be frigid and snowy in the Colorado mountains, so we chose a lower-elevation destination. This being Colorado, that meant around 8,000 feet above sea level, on the eastern slopes of La Garita Mountains.
After arriving and unpacking, I noticed that a large insect had unfortunately gotten stuck between our front license plate and bumper. Looks like a dragonfly, but I'm no entomologist. Sorry, buddy.
Spring can be super windy in Colorado, and we endured our share on this trip.
Normally, I'm not a big fan of wind because it can interfere with drone flights and kick up dust that clouds landscape photos. I also feel like it saps my strength and drains my body's water balance.
But in the spirit of making lemonade out of lemons, we've learned to break out the kite and take advantage of windy times.
Our campsite wasn't anything special–more a convenient spot to pull off the side of a remote dirt road on public lands. But our campsite did afford wonderful solitude and expansive views of the surrounding landscape. At sunset, I found the most interesting thing to photograph was the silhouette of the horizon. 
For the first time, we brought along a telescope. I bought a Celestron AstroMaster 130EQ at Costco.com for $160 and it seems like decent equipment, but I struggled to figure out how to operate the thing. I'm much more comfortable pointing a camera lens and found it hard to keep objects in focus.
To keep my tripod stable, both for the telescope and camera, I pile a bunch of rocks into a simple nylon pouch and hang it to make the platform sturdier.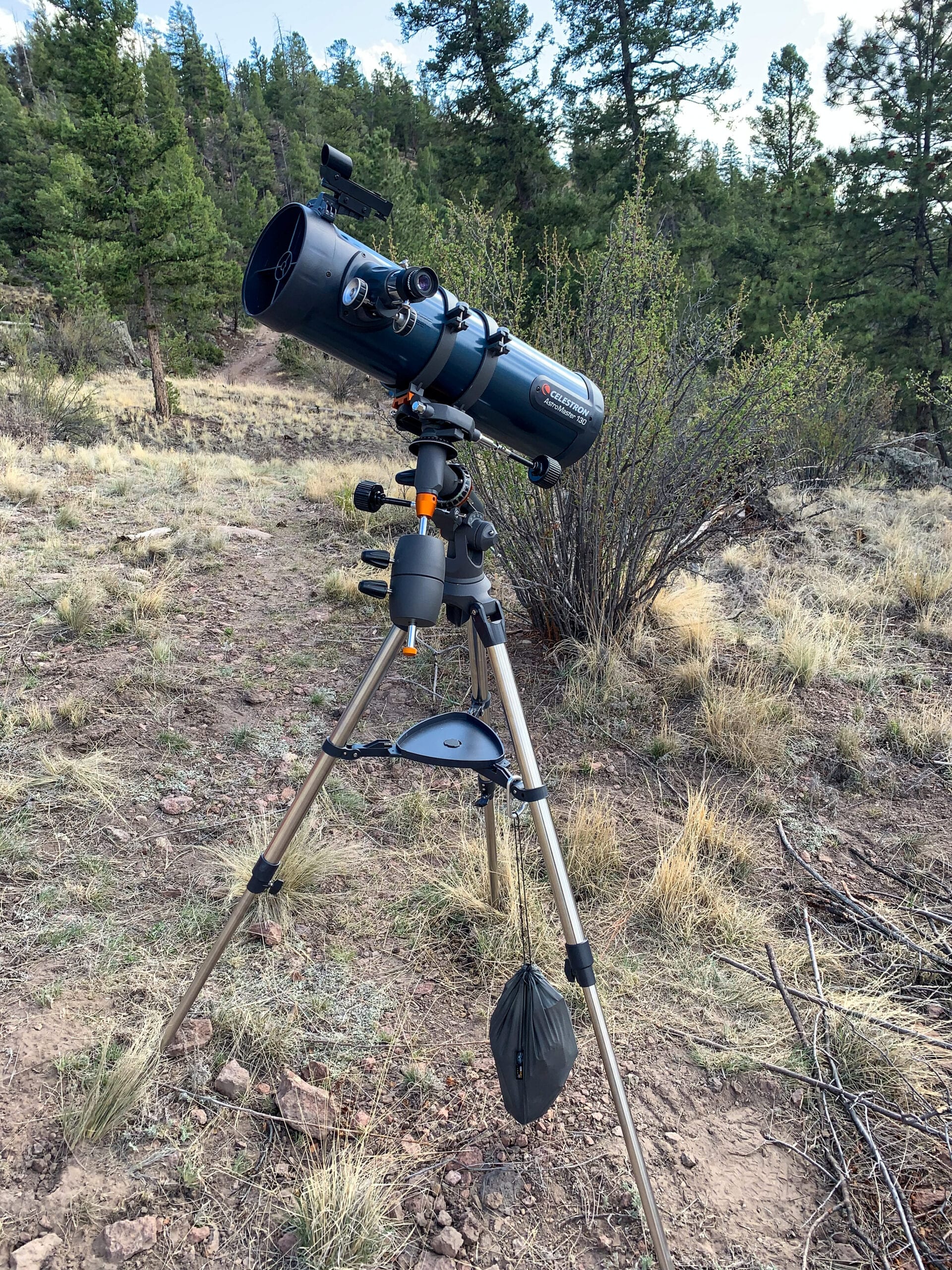 At night, the waxing moon cast shadows. With that much light, it's hard to photograph the Milky Way, one of my favorite camping activities. But it's a great time to break out a camera with a telephoto lens and capture lunar images like the one below.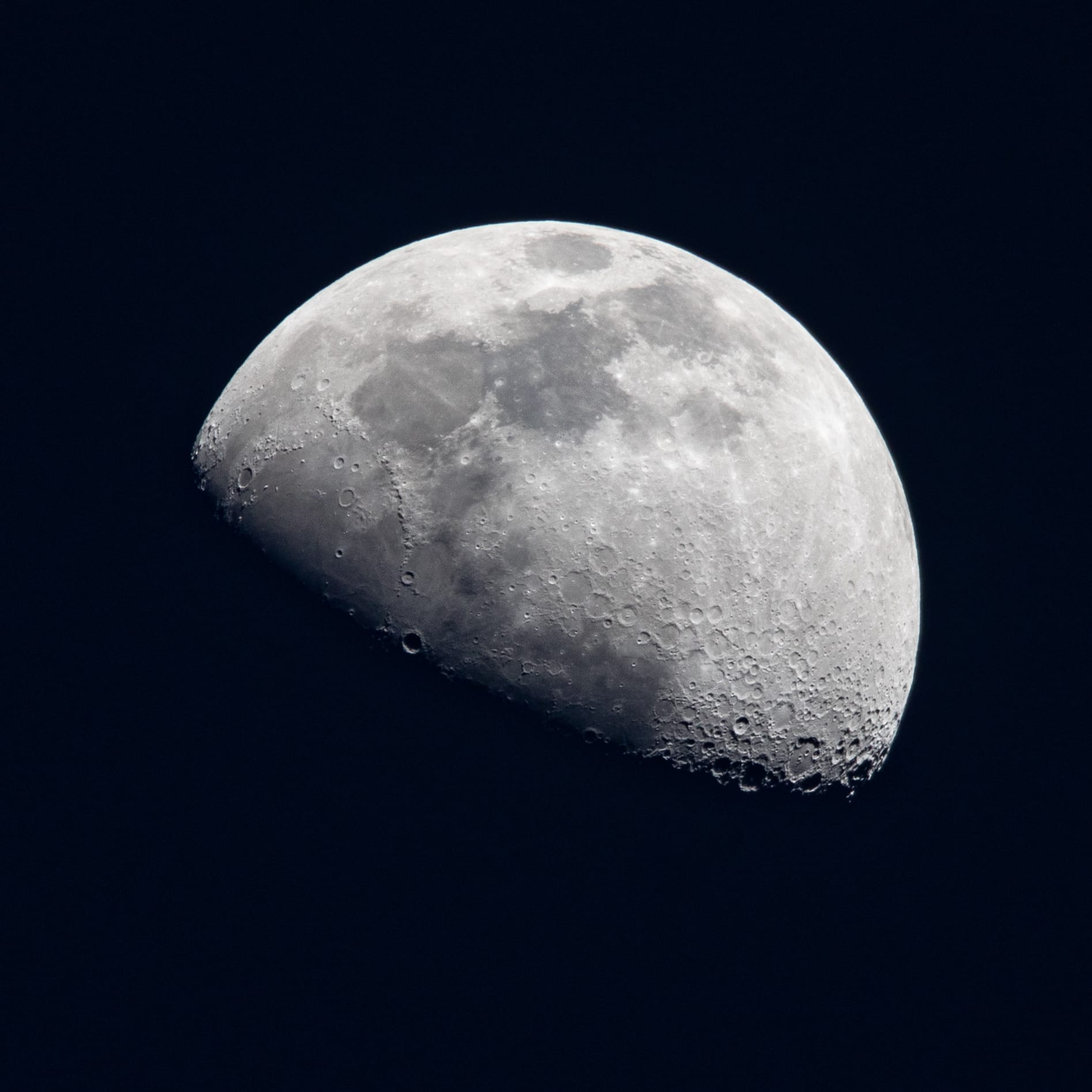 I'm currently poring over a fascinating visual guide to our solar system and just learned that temperatures on the moon range from -413°F in permanently shadowed craters to 248°F while broiling under the sun.
All those craters are a potent reminder of how many times the moon–and Earth–have been struck by asteroids and meteorites, sometimes with devastating consequences. I find these features both beautiful and slightly unsettling!
Ginette was excited to find some pasque flowers, which are early bloomers and harbingers of spring.
Looking back on this Rio Grande National Forest camping trip, more than six months ago, I can better appreciate that it was a salutary infusion of nature after many weeks of hunkering down in our Denver home as the pandemic started spiraling out of control.
It took a while for us to find our campsite, but after picking a spot, we saw neither hide nor hair of anyone else and enjoyed the solitude while bonding as a family.