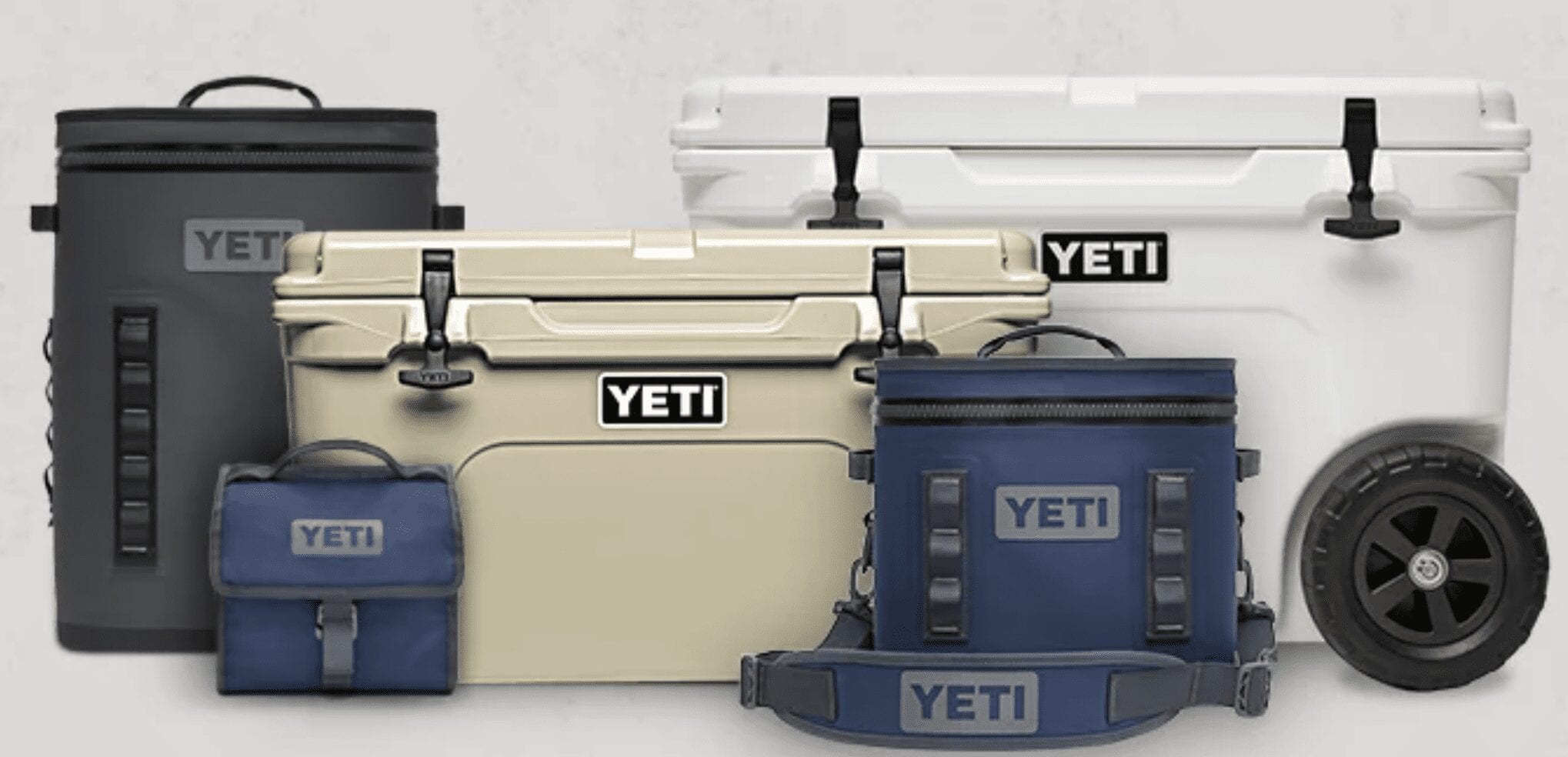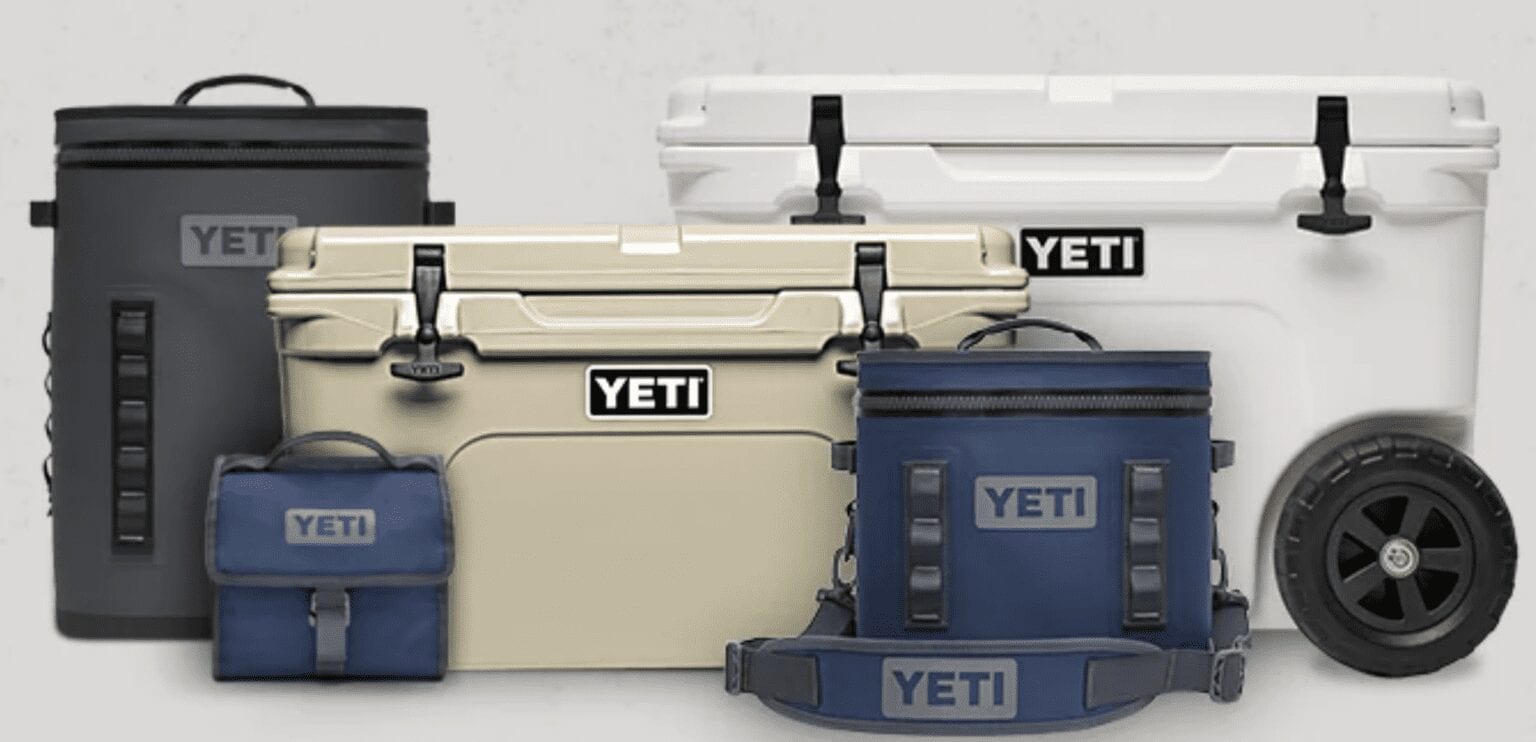 Trying to choose the best cooler to take camping? Coolers have made great strides in recent years and they're now capable of keeping stuff cool for a remarkably long time. High-end coolers may produce sticker shock, but they have amazing insulating capability and can last you for decades. Basic, lower-cost coolers may do the trick for many campers, however. Read on for tips about the coolest coolers for your camping adventures.
The first decision you'll need to make when choosing a cooler is the right size. Cooler capacity is measured in quarts or 12-ounce cans. A quart is equivalent to about .75 cans, meaning that a 24-quart cooler holds about 18 cans. But remember that a good chunk of the space in your cooler will be taken up by ice. The ratio of ice to contents of your cooler should be about 2 to 1.
The right size for a cooler is really a matter of personal preference—it depends on how much chilled food you bring and how much beer you like to guzzle! For a family or group of 3, a 60-70 quart cooler is likely to be sufficient for a weekend trip, but it all depends on the group's needs. (A word to the wise: some gear testers have reported that certain coolers advertise an artificially high capacity.)
You don't want to choose a cooler that's too big, because empty space will reduce the cooler's effectiveness, and of course big coolers are heavy and bulky. Many campers find it helpful to bring two smaller coolers: one for beer (since that cooler is likely to be opened frequently) and another for food.
Now that we've covered size, we'll move on to different types of coolers. The basic types of coolers are:
Soft-sided: These coolers are portable, relatively light, and fairly small. High-end models can hold ice for quite a while, and they often come with nice carrying straps. Due to their small capacity, they're usually not the best choice for camping, so we don't focus on them here. Here's a helpful review of soft-sided coolers if you're interested.
Electric coolers: These can keep contents cool without ice. Since you need an electricity source and we focus mostly on tent camping, we won't delve into details about electric coolers.
Basic hard-sided coolers: These are the coolers you know and love—your good old Coleman or Igloo. They're relatively inexpensive, but can't keep ice frozen for as long as heavy-duty coolers.
Heavy-duty coolers: This new breed of coolers, such as Yeti and its brethren, feature rotomolded construction, which improves durability and insulation. The best models can keep ice frozen for 7-10 days. The downsides? A hefty price tag, and a hefty product. These models can weigh 30 or 40 pounds when empty, so they can be tough to maneuver for campers lacking burly muscles.
Coolers vary quite a bit in their features. Here are some of the key features to look for:
Lid – the better the lid closes, the longer the cooler will stay cold; look for locking mechanisms and rubber sealing gaskets
Wheels – these are valuable for campers who lack the muscle strength to carry a heavy cooler long distances
Handles – the tougher the better, and hinged handles are helpful
Drain plug – this allows you to easily empty water; recessed plugs are more durable
Non-skid feet – these can avoid scrapes and help keep the cooler colder
Components – latches, screws, and the like are more durable if made of stainless steel rather than plastic or aluminum
Bear-proof construction – look for certification from the Interagency Grizzly Bear Committee; popular models currently certified include Otterbox Venture, Pelican ProGear Elite, RovR RollR, Orca, and Yeti Tundra
Miscellaneous bells and whistles – bottle openers, cup holders, wire storage baskets, and cushions for the cooler top can all be helpful features
Properly filling and handling your cooler makes all the difference in how long it stays cold.
The cooler should be about two-thirds filled with ice, but not all ice is equal. Ice from your home fridge is quite a bit warmer than ice from a commercial freezer. Blocks of ice also last longer than ice cubes.
You can use ice packs designed for coolers or freeze your own plastic jugs of water (which has the advantage of not leaving your food susceptible to wetness when ice melts). A cooler should be filled all the way, as extra air reduces cooling capability. Dry ice is great for cooling, but not all coolers are compatible with dry ice. During your trip, keep the cooler out of the sun, and don't drain the meltwater. (See our packing page for more cooler packing tips.)
So which model of cooler should you buy? Here are some suggestions:
The Yeti Tundra is uniformly loved, keeps ice cold, and is bear safe – but it's heavy, and you'll pay a premium
The RTIC 65 is a durable, strong performer (though heavy), and it has a lower price point than the Tundra
The Orca Classic Cooler is a solid performer and bear-safe, though some campers may not prefer its tall and narrow shape, and it's fairly expensive
The RovR RollR has inflatable and puncture-resistant wheels as well as good clearance, providing great portability, plus it's bear safe – but it's also very heavy and very pricey
The Coleman Xtreme line doesn't perform quite as well as higher-end models, but it's way more affordable, lightweight, and certainly a solid choice
For detailed cooler reviews, you can check out the following: Expedition Portal, Beyond the Tent, CNET, Wirecutter, and Gear Lab.