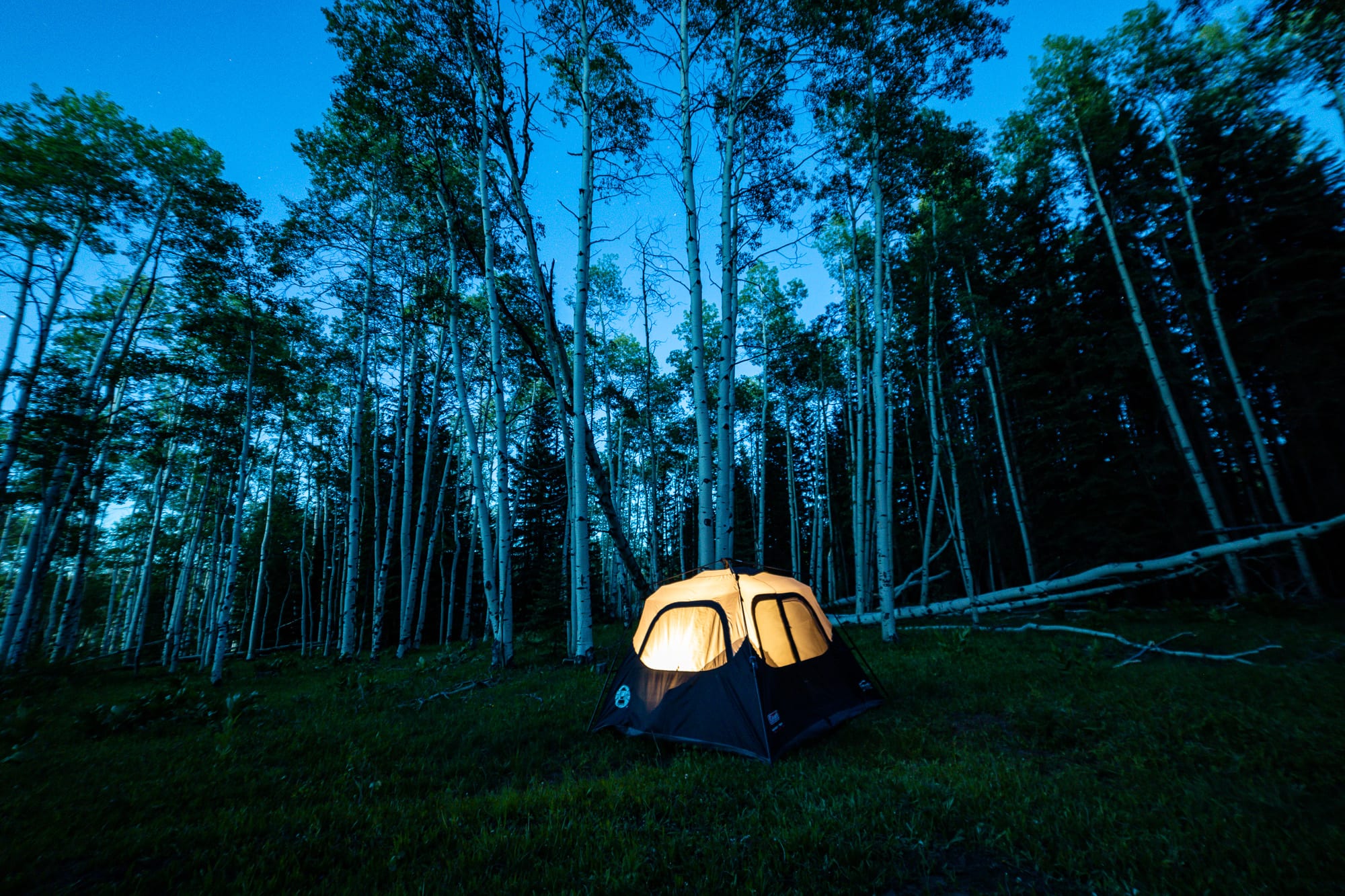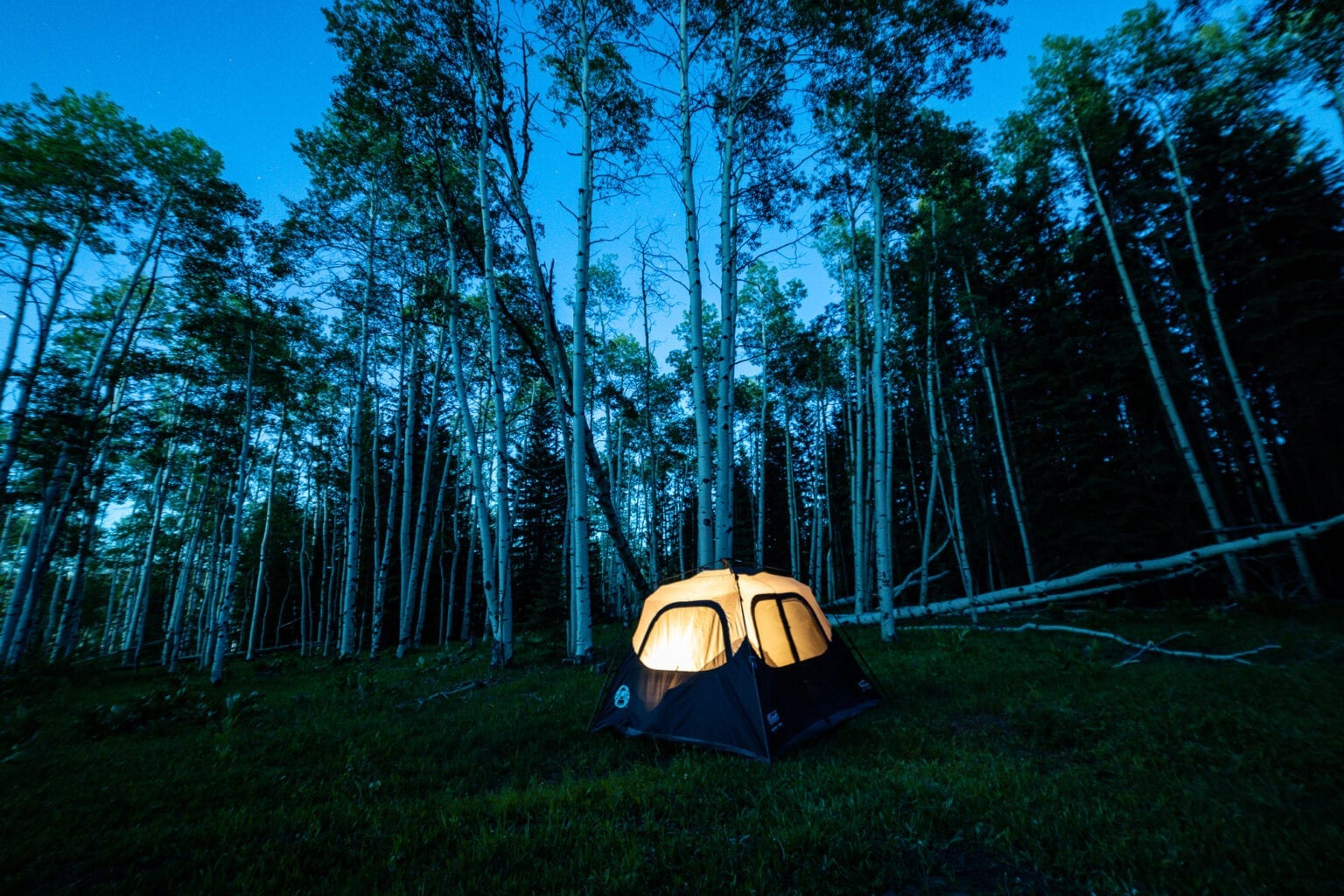 What is dispersed camping?
Dispersed camping essentially means camping at a site that is not in a developed campground. It's also sometimes called free camping, wild camping, or primitive camping.
Advantages and disadvantages of dispersed camping
Advantages of dispersed camping include:
It's usually free
Reservations and permits generally aren't required (with some exceptions)
It's more secluded and quiet, with fewer signs of human activity and development
Disadvantages of dispersed camping include:
Amenities such as toilets, showers, food for purchase, potable water, trash services, and helpful campground hosts are absent—and cell phone service may be lacking, too
It may take quite a while to find a nice spot (your friendly website authors and their wailing baby once spent about 5 hours driving around northern Colorado in search of a pleasant campsite)
Campers need to pack more supplies, such as water, toilet supplies, chairs, and so on
Social opportunities are in short supply for campers who like to hob-nob
Dispersed camping is somewhat challenging for beginning campers
Solo campers may feel less safe at a dispersed location
Minimizing impacts while camping
Dispersed camping carries significant potential for resource damage, so it's essential for dispersed campers to familiarize themselves with Leave No Trace principles. Following principles such as camping on durable surfaces, packing out all waste, dealing appropriately with human waste, and the like go a long way toward minimizing impacts on the natural environment.
Finding a dispersed campsite
How do you find a dispersed campsite? You'll want to contact the appropriate land management agency to find out where camping is allowed and what rules  may apply. Campers in search of a dispersed site can use a variety of mapping tools to find spots, in addition to asking the land management agency or a local outdoor equipment store for recommendations or checking on freecampsites.net. You'll want to look for sites already used by campers along roadsides, usually unmarked and identifiable by campfire rings and bare ground. Campers should stay in these areas rather than driving off-road to create their own spot, which can land them in hot water with rangers and damage natural resources. Note that dispersed camping is often forbidden within a mile of a campground or picnic area. Check out our tips for picking a specific campsite once you've gotten to the right general vicinity.
Types of public land where dispersed camping is allowed
Federal land
The main options for dispersed camping on federal land are Forest Service land and Bureau of Land Management (BLM) land.
As a general rule, Forest Service lands are forested, as one might expect, but in drier parts of the West, the landscapes may also be grasslands, woodlands, even deserts, none of which offers a canopy or much shade. Most national forests are in the West, though the Forest Service manages land in more than 40 states. Dispersed camping is normally allowed at any location not specifically designated as off-limits. Be aware that many Forest Service roads are closed in the winter and early spring.
BLM land is usually found at lower elevations and generally isn't wooded. Most BLM land is found in the West. Some BLM lands are used for grazing and mining activities and may not be good choices for camping. Dispersed camping is typically allowed in any area not specifically designated as off-limits.
National parks have heightened requirements for dispersed camping; many don't allow any car camping outside of campgrounds but allow for backcountry camping with permits. Bear in mind that you may be able to find dispersed camping in national forests or other public lands just outside the boundaries of a national park. Other federal land, like National Grasslands (some of which are managed by the Forest Service), wildlife refuges, and Army Corps of Engineers land, may also offer dispersed camping.
State land
Options for camping on state-owned land include state parks, state trust land, wildlife management areas, and state forests. The rules governing dispersed camping on different types of state land vary widely, so check with state agencies.
City and county land
Many cities and counties own land set aside for wildlife and outdoor recreation. As with state land, rules are highly dependent on the location. Check with the local city or county to see where dispersed camping is permitted.
Tribal land
You'll need to check with the tribe in question for information about whether camping is allowed on tribal lands—don't simply assume that it is! For example, the Navajo Nation allows camping only in designated areas with a permit and cautions visitors that non-authorized camping activities may be considered trespassing.
Canada
In Canada, Crown Land may be used by residents without charge. Nonresidents must pay for a permit. Rules for dispersed camping vary depending on location. Off Track Travel offers a helpful guide to free camping in Canada.