Camping equipment for kids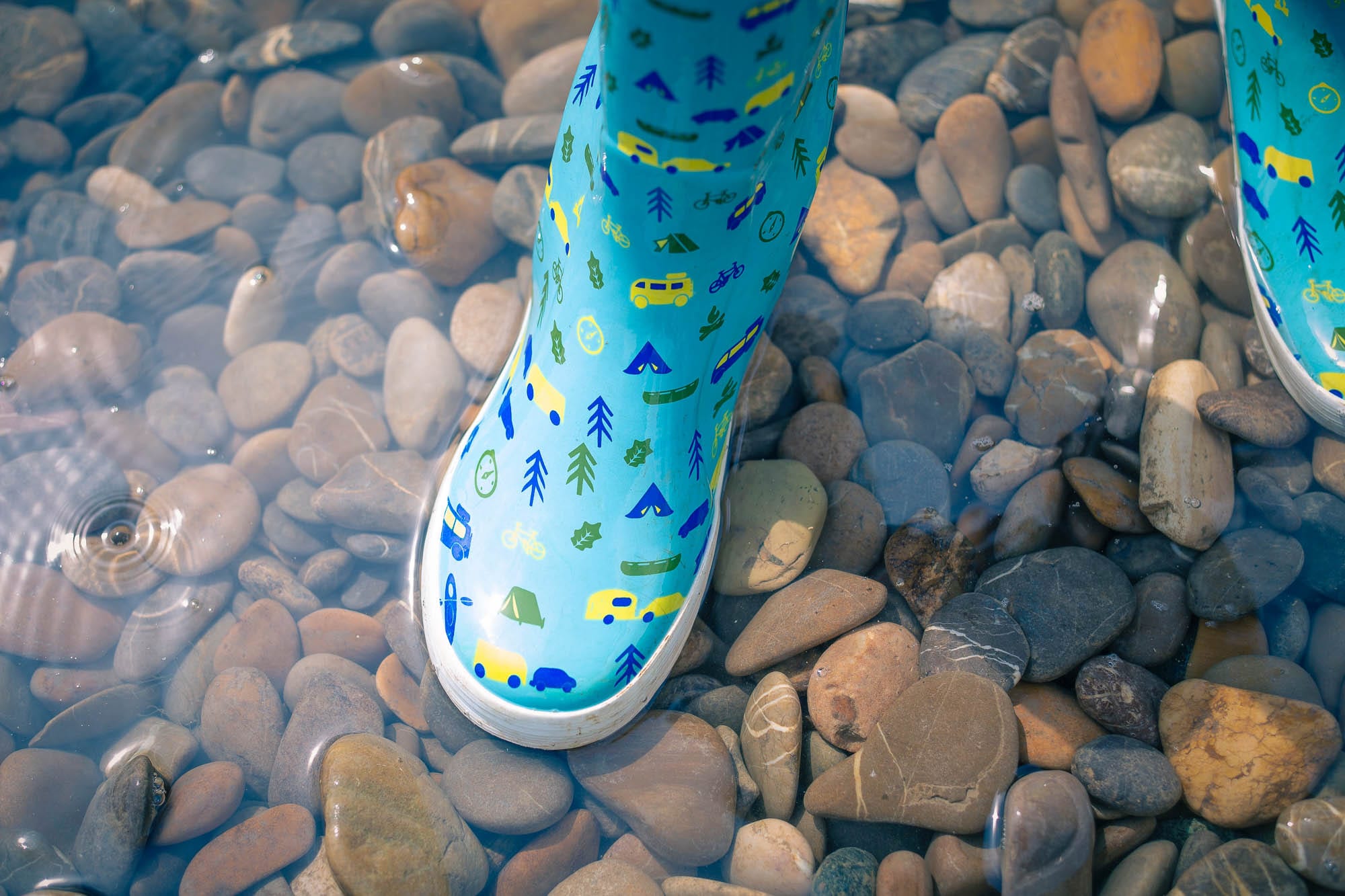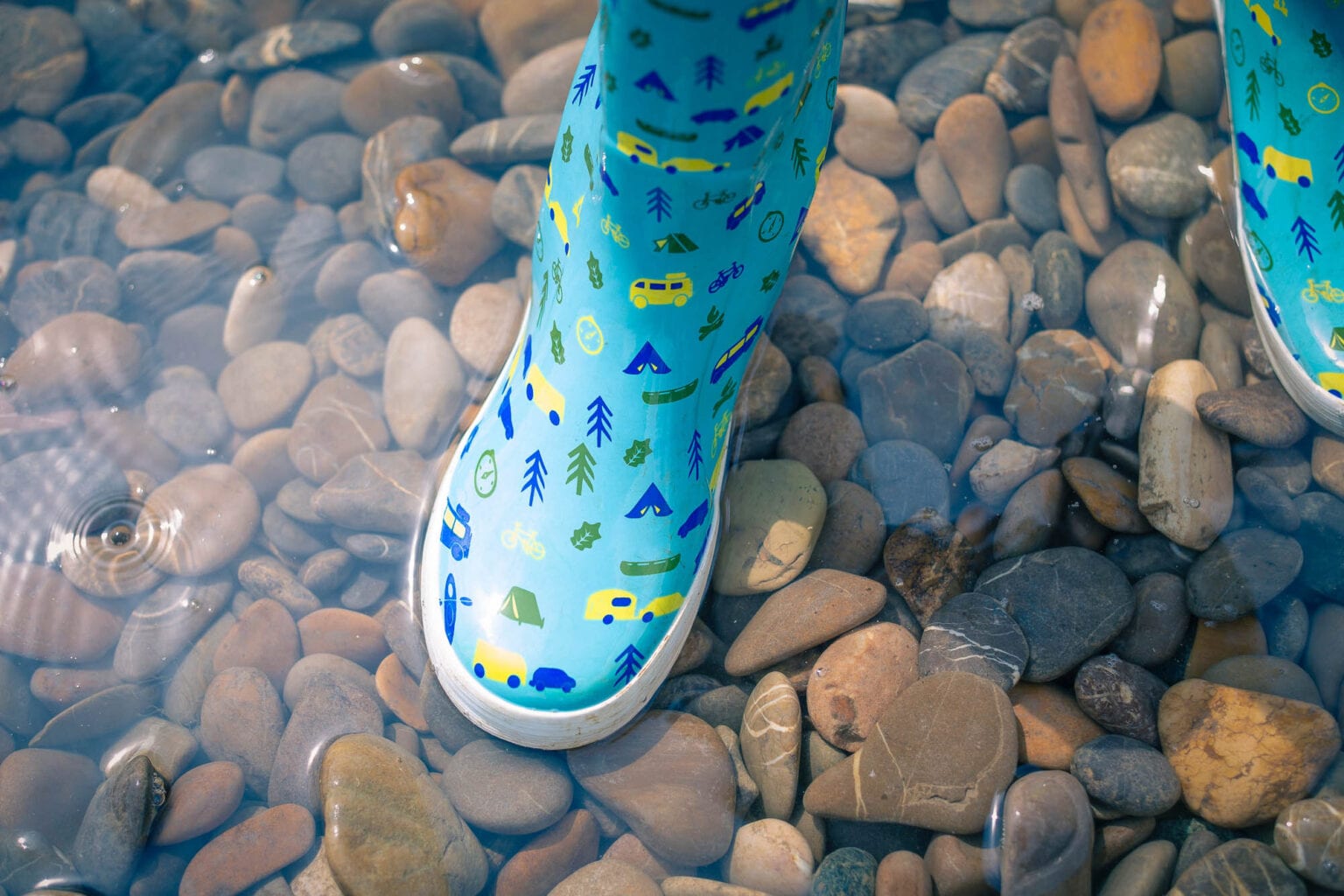 Your kids will need most of the same supplies that adults do, like appropriate clothing, toiletries, food, sleeping gear, and the like—please see our gear page. But kids also have some particular needs.
First up: clothing. Nothing ruins a camping trip faster than a cold and wet kiddo. Children lose body heat faster in cold temperatures than adults do (though high levels of activity can be a counteracting force). So dress kids in layers to ensure they're comfortable regardless of the weather. Good fabrics include ultra-fine merino wool, polyester, and nylon. Avoid cotton if your kids will be active: it takes a while to dry and doesn't insulate well.
Pay particular attention to hats and socks, which go a long way toward keeping kids warm. Clothing with built-in sun protection and insect repellant can head off battles over sunscreen and bug spray. Hats with a brim are essential for babies, and also important for kids in general. Most kids find sneakers more comfortable than boots. If your kiddo may need to go potty in the night, two-piece pajamas will make life a lot easier than one-piece styles.
A poor night's sleep is another surefire way to spoil a camping trip. A warm and dry sleeping bag is essential. If it will be cold at night (and remember that high-elevation sites often get frosty at night even in the summer), make sure your child's sleeping bag is rated for the conditions and is made of synthetic materials. Try to use a bag that's the right size for your kid, but if your bag is too big you can stuff some clothes in the bottom to help maintain warmth.
If your kid isn't 100% toilet trained, a back-up sleeping bag is an excellent idea, for obvious reasons. Check out our post on recommendations for kids' sleeping bags. Generously sized tents make family camping easier; consider models with separate "rooms."
Bring a pad or air mattress to buffer the hard ground and provide insulation. A toddler cot, such as the Regalo My Cot Portable Toddler Bed, is an option for keeping toddlers comfy. To save space when you have more than one kid, try a double camp cot for two kids. 
Other helpful and fun kid-related gear includes kid-sized headlamps, kid-sized camp chairs, a portable highchair, an extra tent to serve as a play tent (which does double duty keeping the main tent tidy and clean), and hammocks. In the less-fun but life-saving category falls a healthy supply of baby wipes to keep faces, hands, and feet clean. Check out the list of activities below for other games, toys, and fun supplies.
Last, do let kids bring a favorite doll, animal, or blanky from home for company while sleeping (think about what choices may be relatively dirt-proof). But try NOT to bring electronics. There's plenty for kids to see and do in nature, and they really won't need electronics to keep entertained.