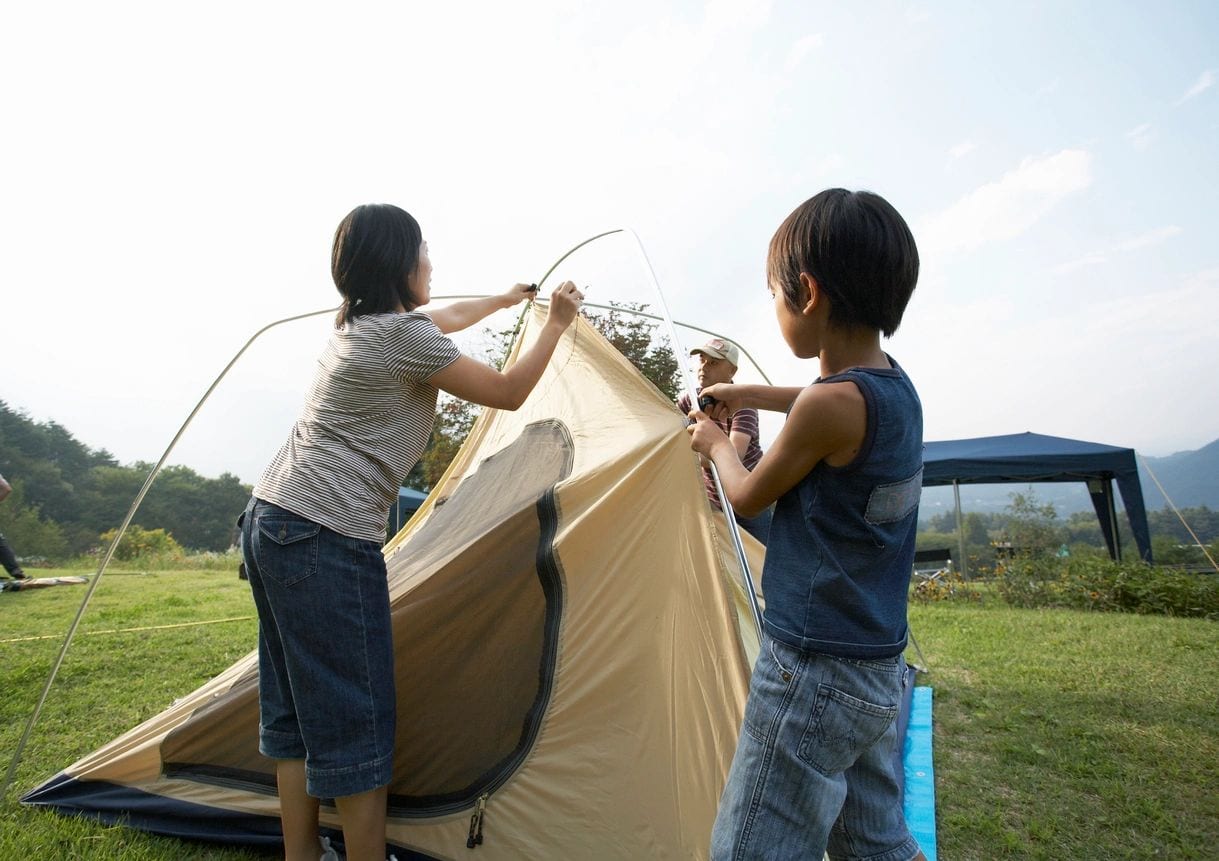 Your first time out with a kid—or anytime with an infant—you may want to stay relatively close to home so you can bail if need be. Babies and toddlers who are apt to cry or scream can disrupt other campers, so families with very young children should choose a campsite not super-close to other sites. Proximity to a bathroom at a campground can be helpful for kids who have recently been potty-trained.
Another consideration for young children is safety. Be wary of sites near cliffs, poison ivy, waterbodies, busy roadways, or other hazards.
Keeping kids comfortable
Remember that kids may be more sensitive than adults to uncomfortable weather or bugs, so at least initially, pick easy-to-like sites with easy-to-like weather conditions to help build your kiddo's appreciation for camping. Some families opt for locations with yurts or cabins, or camping resorts with kid-friendly amenities like pools or movie nights. But many kids can be plenty well entertained at sites with boulders for scrambling or downed logs for balancing. Water is always a hit with kids, so consider choosing a spot near a lake or stream. Kids will also appreciate sites with large flat spaces for running, playing ball, and the like.
If you're bringing bikes, investigate the nearby riding options at your kid's level. Loop trails near your site are great for younger kids who still need some supervision. Older kids will appreciate the opportunity to help choose a camping location with activities of interest to them, such as boating or bouldering.
If you are considering camping in a particularly sensitive environment—like a Utah desert with cryptobiotic soil or an alpine meadow—make sure your kids are old enough and responsible enough to follow Leave No Trace principles to avoid resource damage.