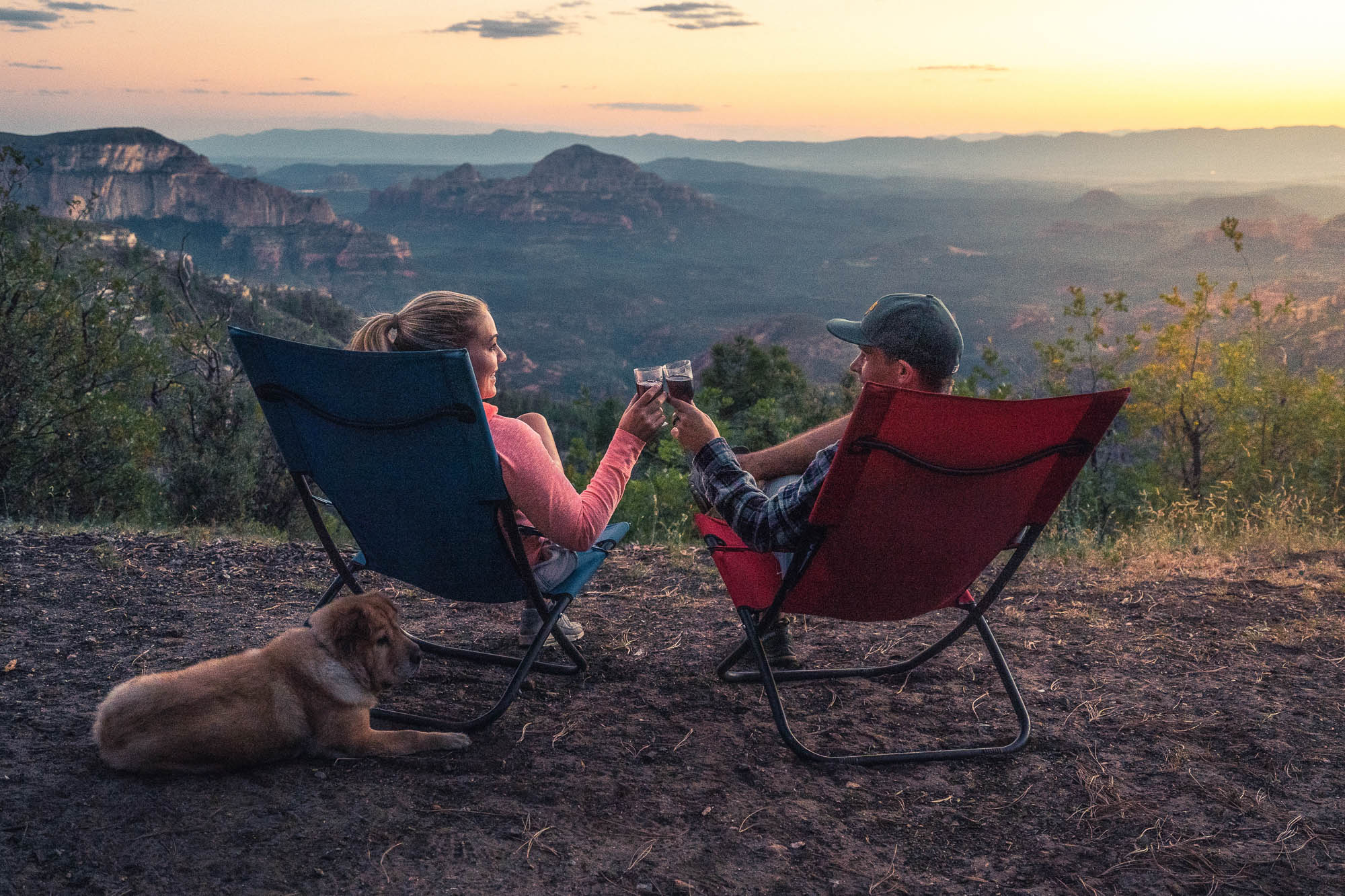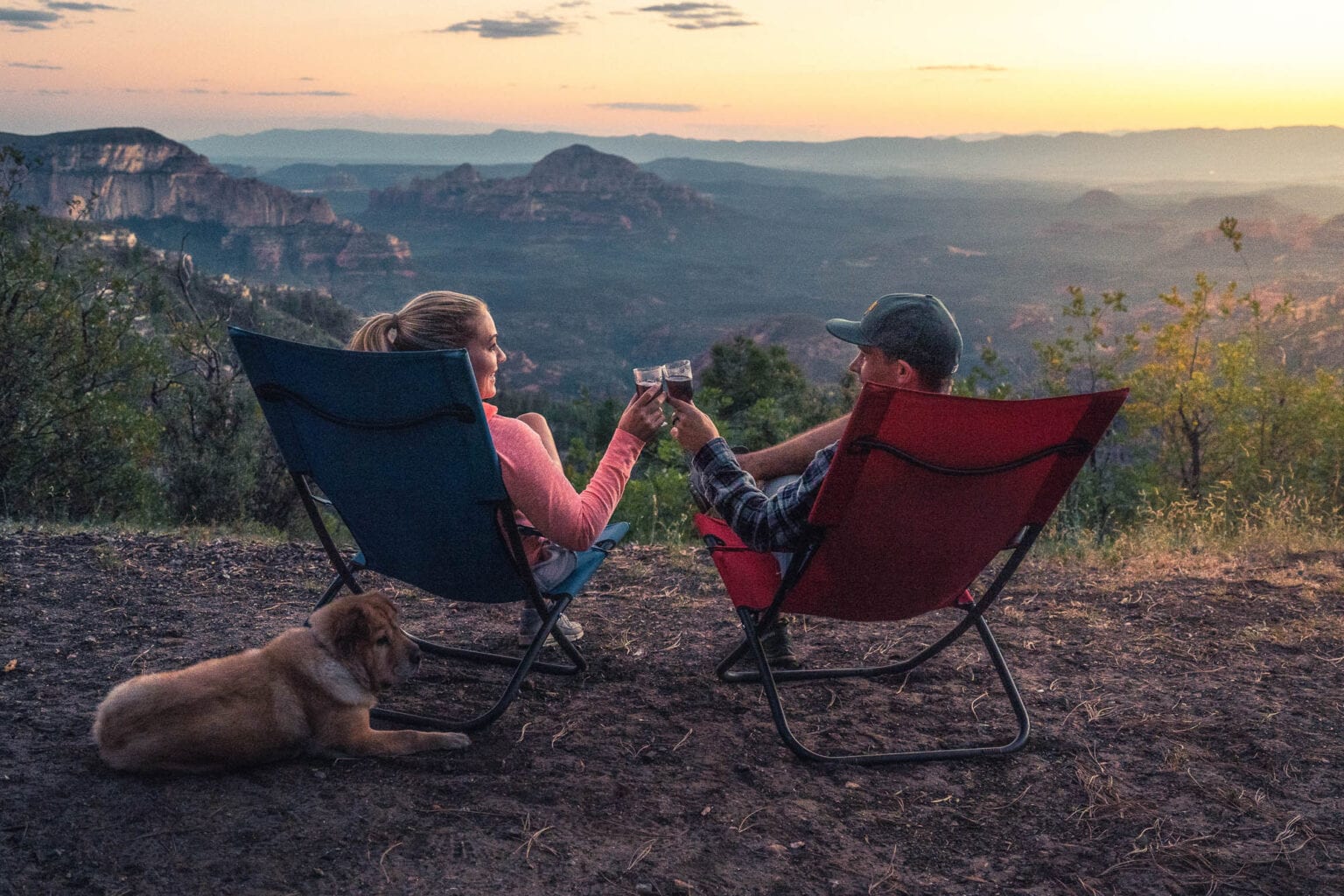 What kinds of drinks are best to take camping? We've got you covered with recommendations for both boozy and non-boozy drinks. Other sections of Stellar Camping cover coffee and ensuring your drinking water is safe.
First off, make sure you drink sufficient quantities of water, especially if you're at higher elevation than you're used to, engaging in lots of activities, or drinking alcohol. Don't plan to hydrate with snow, though. Snow doesn't really relieve thirst because it's far less dense than water. Worse, it can be contaminated with air pollutants, dirt, animal waste, or bacteria. And if you run into watermelon snow (which has a watermelon hue and scent), don't taste it unless you're looking for a laxative.
When packing for your trip, consider including some non-alcoholic drinks for both warm days and cool evenings/early mornings. When possible, choose drinks in cans rather than glass bottles or large containers—after you crush the cans, they'll be easy to stow for recycling at home. Here are a few ideas:
Non-alcoholic drinks served cold:
Non-alcoholic drinks served warm:
Tea

Hot chocolate (add marshmallows from your s'mores fixings!)

Milk warmed with a dash of sugar and a splash of vanilla
Below you'll find recommendations for alcoholic drinks suitable for both car camping and backpacking.
Car camping drinks with alcohol:
Beer (duh)
Boxed wine (you can leave the box at home to facilitate packing)
A nice flask of whiskey or your favorite spirit – try this flask with shot cups
Bring mixers that also can be enjoyed before happy hour rolls around, like juice and iced tea
For a cocktail with a special piney, campsite-y character, try Pine Cone Punch
This cider would make the perfect cocktail for fall camping
Backpacking drinks with alcohol:
Cans of beer weigh less than bottles and you can wedge them into a stream, lake, or snow to chill them
For an ultralight yet elegant flask, try the Snow Peak Titanium Curved Flask or, for a surprisingly low-cost alternative, the Vapur Incognito
Check out this list of backpacking cocktails that are extra-light for packing
Bring wine that tastes good when served at somewhat warmer temperatures – try heavier wines like chardonnay or oaked white wines
For those who truly love beer but don't want to tote a six-pack, consider powdered beer (taste at your own risk)