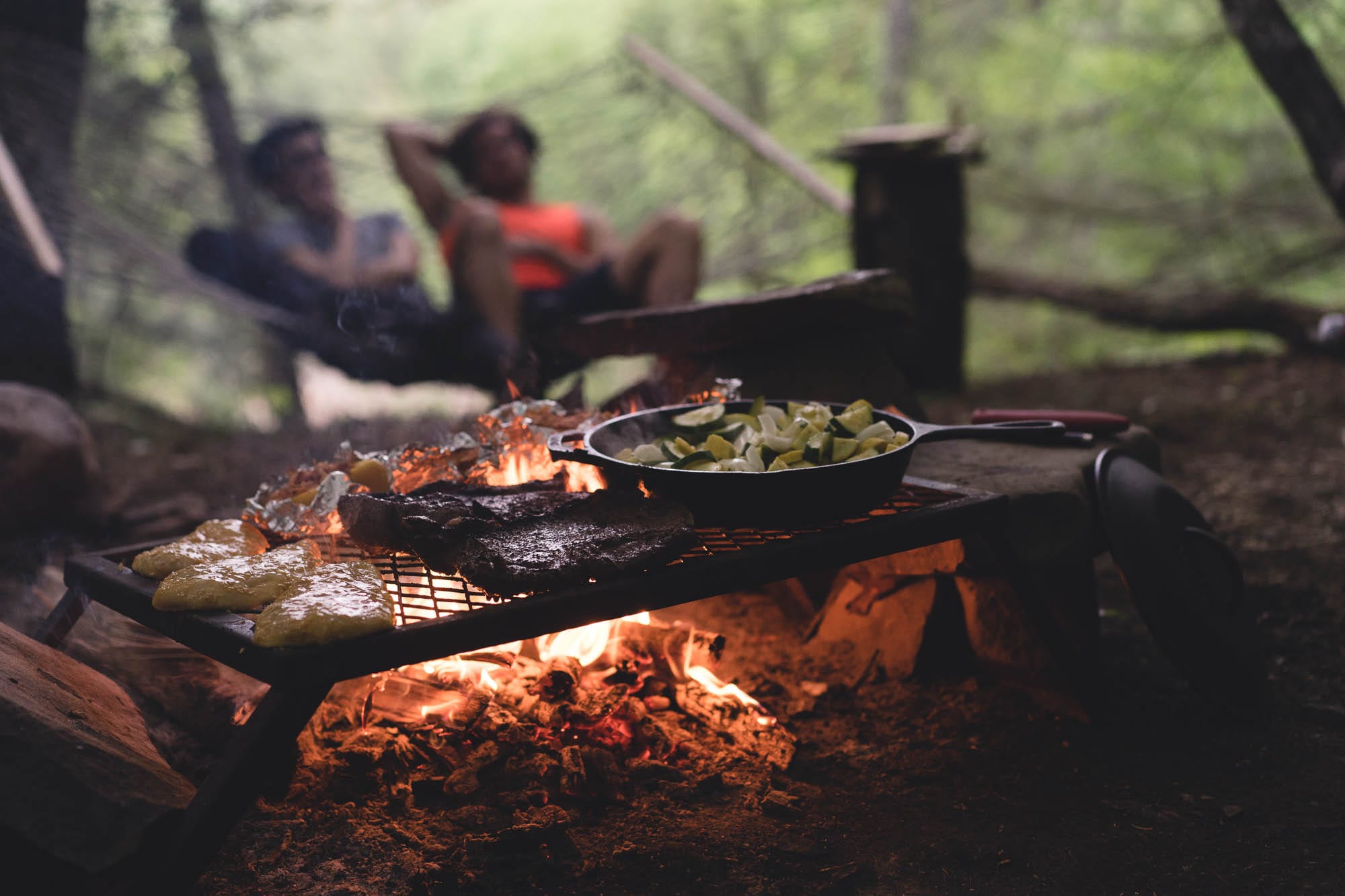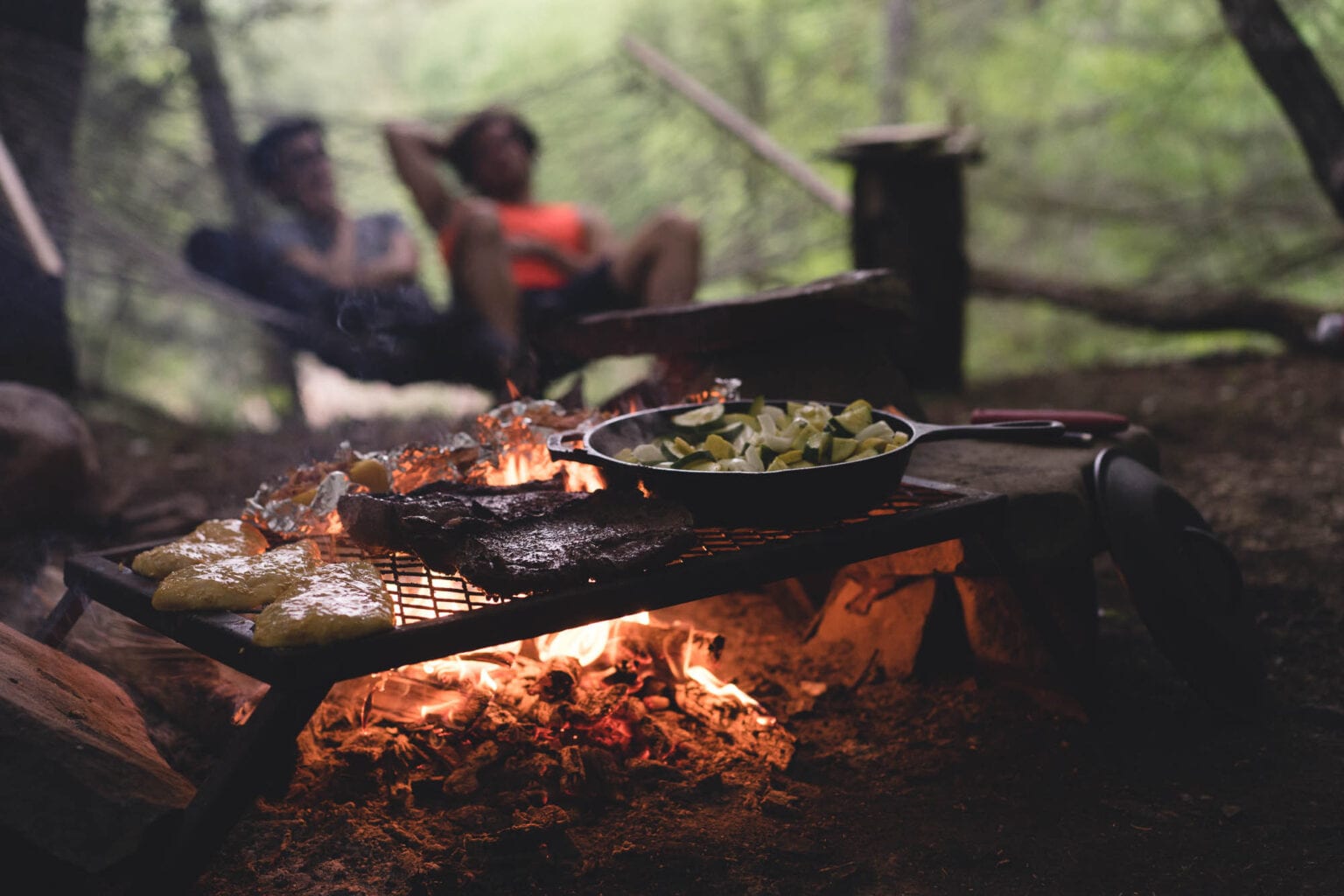 What are the best ideas for camping dinners? There's a huge range of options— everything from picking up a Subway sandwich on the road to grazing on yummy snacks to cooking tin foil packets over the fire to preparing gourmet dinners on a stove. It all depends on your level of motivation! Below are some ideas for different types of camping dinners to suit different styles.
No-cook camping dinners
Pick up a sandwich along the way
Cheese/nut/olive/cracker/bread/dried fruit/meat board
Sandwiches with slices of cheese, turkey, and apple
Tuna salad sandwiches, or tuna salad with crackers
Pre-packaged salads
Hummus with veggies and either crackers or pita
Chips served with salsa, guacamole, and bean dip
Easy-to-cook camping dinners
Mac-n-cheese from a box, with or without tuna (tuna packets are easier than cans)
Couscous or precooked rice with Tasty Bite Indian packets
Backpacking-type packets of freeze-dried food – try the Good-to-Go line
Campfire and grill dinners
Kabobs, like any of these 15 recipes
Campfire foil packets, such as these 11 options or these 30 options
Burgers or veggie burgers, like this recipe for apple cheddar burgers with caramelized onions
Camping pasta: Bring pre-cooked pasta in your cooler. Combine with pasta sauce and olive oil and place into a tin foil packet along with cheese and basil. Heat over the fire until warm!
Campfire hot dogs: Roll crescent dough around hot dogs. Place each hot dog on a skewer and cook over fire until dough is golden.
Camping dinners for foodies