Camping seating and furniture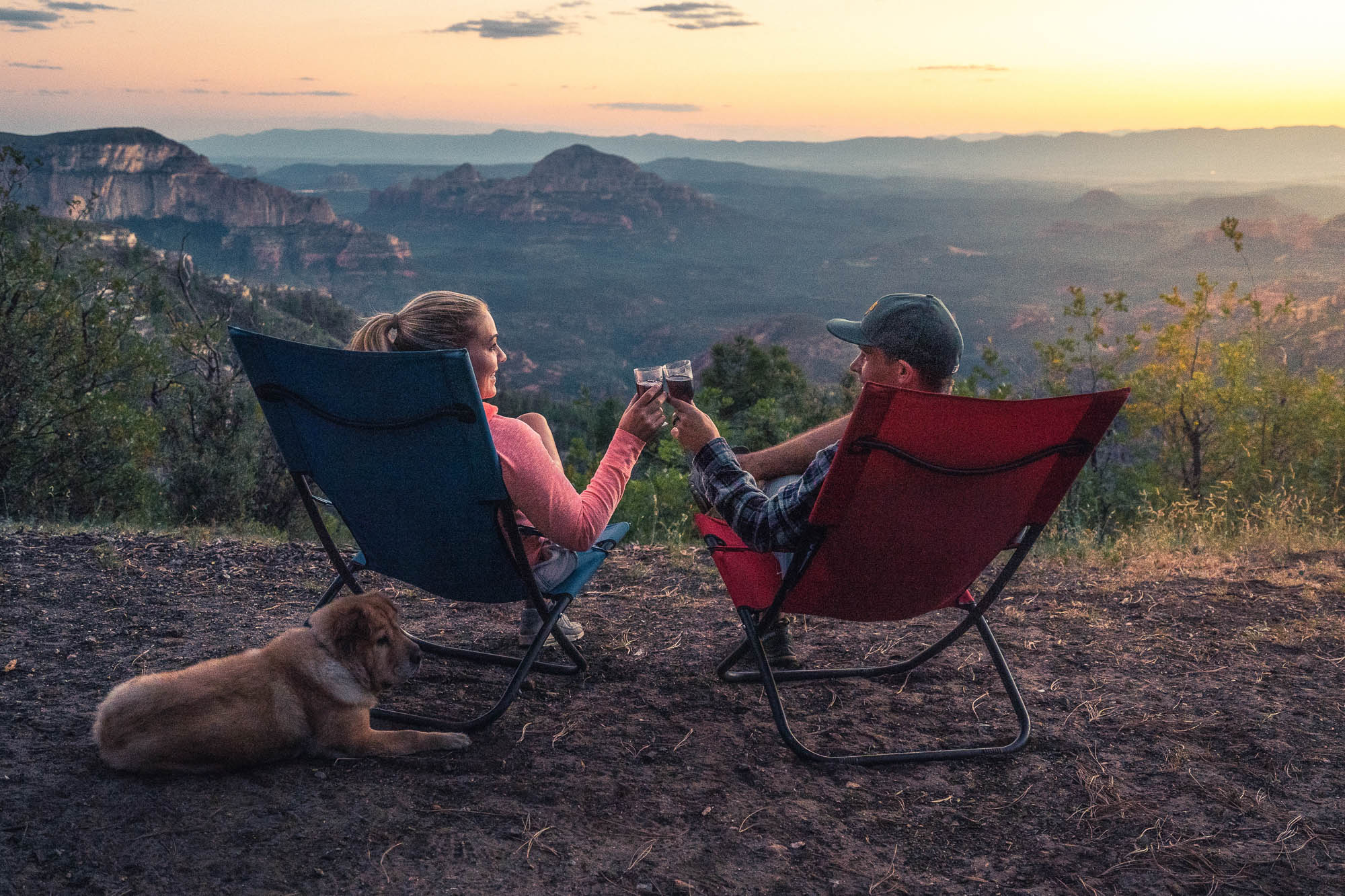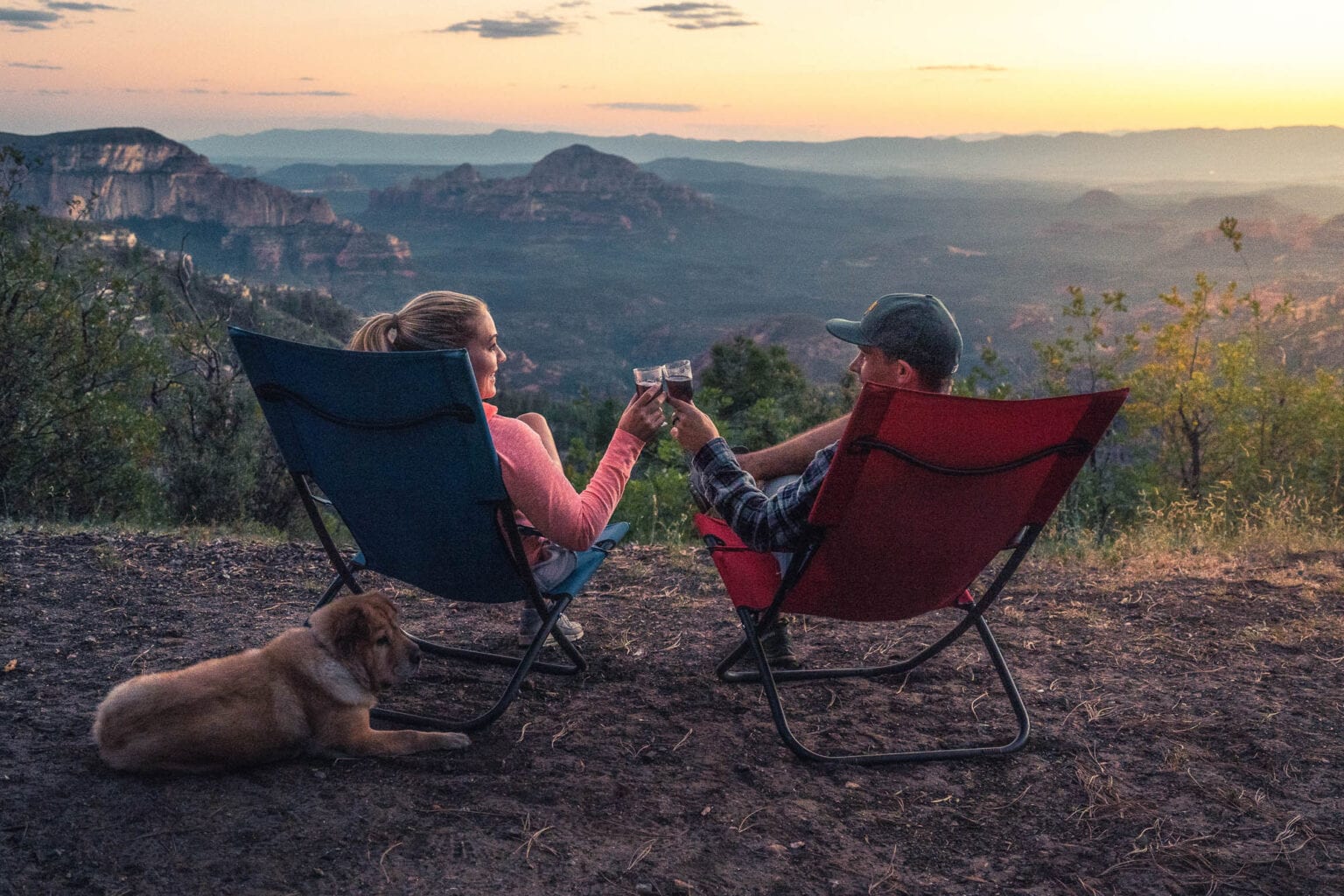 Camping furniture can transform your trip from a rugged to a relaxing experience. If you're looking for the best camping chairs, hammocks, and tables to make your camping trip as comfortable as possible, read on for tips.
Camping chairs come in a dizzying array of styles these days, from zero-gravity to loveseats to ultralight backpacking stools.
When considering seating and furniture for camping, here are some of the factors you'll want to look for:
Durability
Portability (weight, carrying case)
Ease of use
Fabric that dries easily
Adequate weight capacity
Reasonable price
Bells and whistles like cup holders, coolers, and canopies
Comfort
Comfort is of course the main point of having a chair. Some things to think about when choosing a comfortable camp chair:
Select a chair that's the right size for your body type—like an XL chair for wider folks or a chair with greater back height for taller folks
Chairs that are higher off the ground tend to be more comfortable
Padding makes for a cushier chair
Consider investing in a chair with back support, head support, armrests, or a footrest
Models with a canopy or umbrella will keep you cool in the sun
A ground chair like the Crazy Creek Hex 2.0 is less comfortable than a regular chair, especially when the ground is wet or cold, but is lightweight and great for parents who want to sit at the same level as their toddlers
Don't forget comfort in terms of carrying the chair to your campsite, especially if you're backpacking, in which case you should strive to pick a chair that's about a pound or less
So what are some camp chair models to consider?
A regular, quad camp chair can range from $5.97 (Ozark Trail Chair) to $299.99 (Yeti Trailhead Camp Chair). Here are two good-quality, reasonably priced options:
If you'd like to upgrade to a chair with extra features, here are some options to explore:
Zero-gravity
Luxury recliner
Cooler chair
Rocker
Chair with footrest
Loveseat
Ground chair
Backpacking camp chair
Backpacking camp stool
As an alternative to chairs, hammocks for day use provide a super-comfy place to relax and enjoy the scenery. Try the Hummingbird Single, or the Wise Owl as a bargain choice. Also see our section on sleeping hammocks.
Many campers view tables as an essential piece of camping furniture. While picnic tables are often present at developed campsites, you definitely won't find tables at dispersed sites.
Camping tables come in several different styles. We briefly outline them below, paired with some models you may want to look at. When choosing a camping table, bear in mind its intended use size, weight, versatility, sturdiness, durability, ease of set up, weight capacity, and price.
Utility tables – simple and flat (also helpful at home)
Dining tables – a little higher to accommodate chairs
Cooking station tables – designed for food preparation
Side/accessory tables – 'nuff said