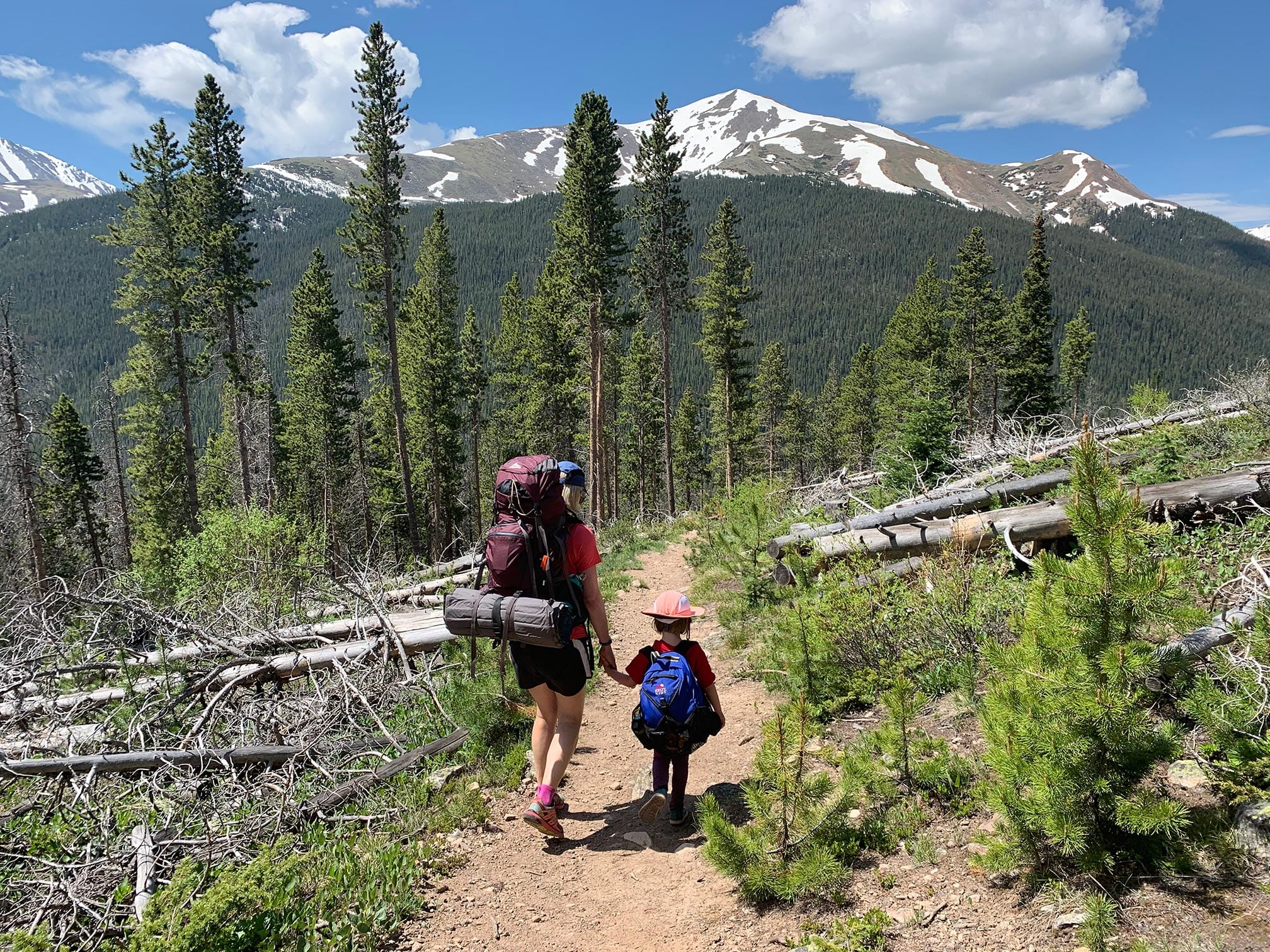 When you're backpacking, food takes on new levels of importance. There's nothing like lugging 35 pounds uphill all day to make you hanker after a hearty meal. And you'll be burning so many calories that you'll need to eat more than you're used to. Backpacking meals require some special considerations, though. Read on for tips on how to successfully plan meals and snacks on your backpacking trip—plus 97 separate ideas for meals, snacks, drinks, and meal add-ins.
How much food to pack
Experts differ on the amount of food you should plan to consume each day while you're backpacking. REI recommends bringing 1.5 to 2.5 pounds of dry food (or 2,500 to 4,500 calories) per person per day, while backpacking guru Andrew Skurka believes 2,250 to 2,750 calories per day will suffice for most backpackers.
Backpackers may burn over 5,000 calories a day, though some backpackers will burn far less. How many calories you burn will depend on your own weight, how heavy your pack is, how far and fast you're walking, and whether you're ascending steep or challenging terrain. (Outside Online explains here.) In addition to how many calories you've burned, elevation may be relevant to your hunger level—some hikers experience reduced appetite at high elevation.
How much food you'll eat will depend partly on calorie density. Foods with higher fat content will have higher caloric density.
What to look for in backpacking food
Characteristics to look for in backpacking food include:
Packable (no bulky or heavy packaging)
Lightweight
Not prone to smooshing (no bananas!)
Shelf-stable
Relatively dense in calories
Easy to cook (especially if you're doing lengthy hikes)
Tasty, and varying in flavor and texture
Nutritious (aim to include protein, veggies, fruit, fats, fiber, carbs)
General types of backpacking food
Backpacking meals: A number of companies make lightweight meal packets specifically designed for backpacking—just add hot water. These prepackaged meals are often relatively tasty (though not what you'd necessarily choose at home) and easy to cook, though they aren't cheap. Switchback Travel has a helpful guide to the major brands of prepackaged backpacking meals. Brands to consider include Mountain House, Backpackers Pantry, Good-to-Go, MaryJanesFarm, PackIt Gourmet, Peak ReFuel, and Heather's Choice.
Supermarket food: Dry, lightweight goods like pasta, instant rice, and oatmeal are excellent choices. You can enliven these foods with condiments, spices, and other add-ins, such as nuts, olive oil packets, and soy sauce packets (see list of add-ins below).
Homemade dehydrated food: You can use a food dehydrator to make your own backpacking fare. See Fresh Off The Grid's complete guide to dehydrating food.
Backpacking recipes
Check out Fresh Off The Grid's list of backpacking recipes (Thai red curry rice is especially promising!) or Andrew Skurka's trail-tested backpacking recipes (pesto noodles looks like a winner). Backpacking Chef also has a wealth of recipes.
Planning and packing
Plan out your meals in writing, rather than just eyeballing your pile of food. Make sure you've got enough calories to keep you covered (a day's extra food or so for emergencies). Once you've planned your meals, determine how much fuel you'll need for those meals (remembering to count fuel needed for warm drinks).  
For a one-night backpacking trip, you can easily get away with bringing food that doesn't need to be cooked to avoid the weight of a stove, fuel, and pan. You can bring a sandwich and cookies for dinner, canned coffee and pastries for breakfast, and other snacks to fill you up.
If your food comes prepackaged with cardboard or other unnecessary bulk, repackage the food into the lightest-weight, most packable packaging possible (like resealable plastic bags or reusable silicon bags). Keep liquids in small containers that close tightly.
Ready to get specific on foods? Here are 97 meal, snack, drink, and add-in ideas for backpacking:
Breakfast
Instant oatmeal (toss in trail mix or whole milk powder for a boost)
Pancakes (just-add-water mix)
Granola, muesli, or Grape-Nuts, possibly with powdered milk
OvaEasy egg crystals (try in a tortilla with hot sauce)
Instant hash browns
Instant grits
Shelf-stable bacon
English muffins
Pop-Tarts
Mount Hagen, Starbucks Via, or Maxim Gold Korean instant coffee packets
Prepackaged breakfast meals
Fresh fruit (oranges, apples)
Lunch/snacks
Tortillas/pita bread
Bagels
Hard cheese, such as Babybel
Cheese crisps
Nuts and seeds
Fresh fruit (sturdy ones like oranges, apples)
Veggies (sturdy ones like carrots, avocados)
Dried fruit
Energy bars (Bobo's are one of our favorites)
Almond or peanut butter (in packets)
Honey (in packets)
Powdered hummus
Cured meats like salami
Meat or salmon or veggie jerky
Tuna or salmon (in packets)
Chicken (in packets)
Smoked oysters
Trail mix
Yogurt-covered pretzels
Fig Newtons
Crackers
Sesame sticks
Fried/roasted legumes
Pringles
Roasted seaweed
Candy (not the kind that will melt)
Energy gel/chews
Dinner
Prepackaged backpacking meals
Instant refried beans
Mac-n-cheese
Couscous
Instant rice
Instant mashed potatoes
Dehydrated risotto
Polenta
Tortellini
Soba noodles
Ramen
Gnocchi
Dessert
Freeze-dried desserts
Nutella
Chocolate bar
Pound cake
Brownie or cookie mix (mixed with water)
Cookies/biscotti
Drinkables
Hot chocolate
Tea
Coffee
Cider
Miso soup
Broth
Electrolyte powder mixes
Juice mixes or fruit powder
Whiskey
Add-ins
Nuts
Seeds (pumpkin, sunflower, flaxseed, chia)
Peanut butter powder
Nut butter packets
Protein powder
Dried cranberries
Coconut flakes
Powdered milk
Cacao nibs
Spices, like cinnamon, lemon pepper, or garlic powder
Salt/pepper
Hot sauce packets
Soy sauce packets
Olive oil packets
Coconut oil packets
Mayo, mustard, or ketchup packets
Butter or cheese powder
Parmesan cheese
Nutritional yeast
Dehydrated vegetables
Fried onions or shallots
Vacuum-packed olives
Textured vegetable protein (TVP)
Bouillon cubes
Tubes of anchovy paste, harissa, pesto, or tomato paste
Curry paste