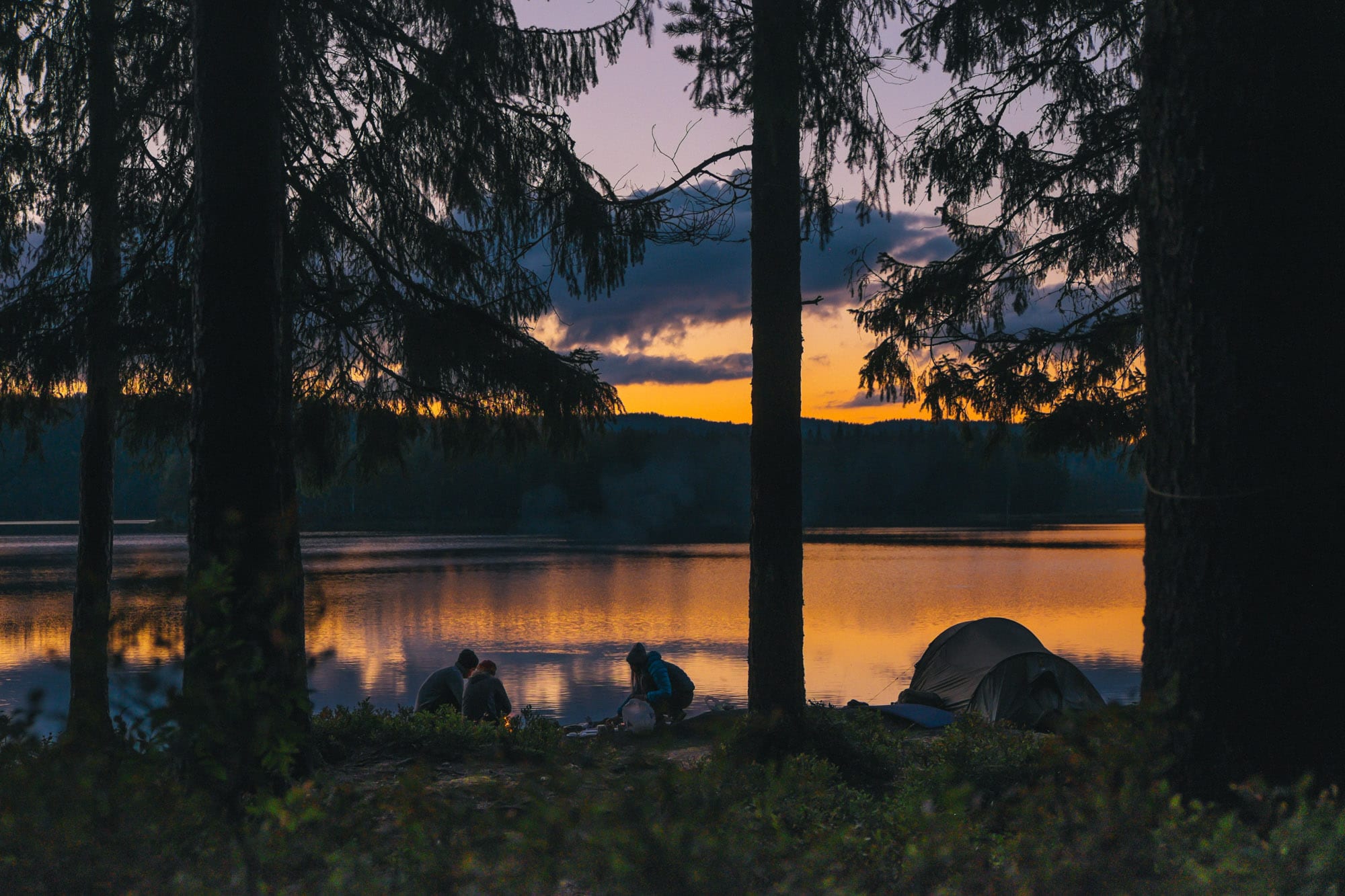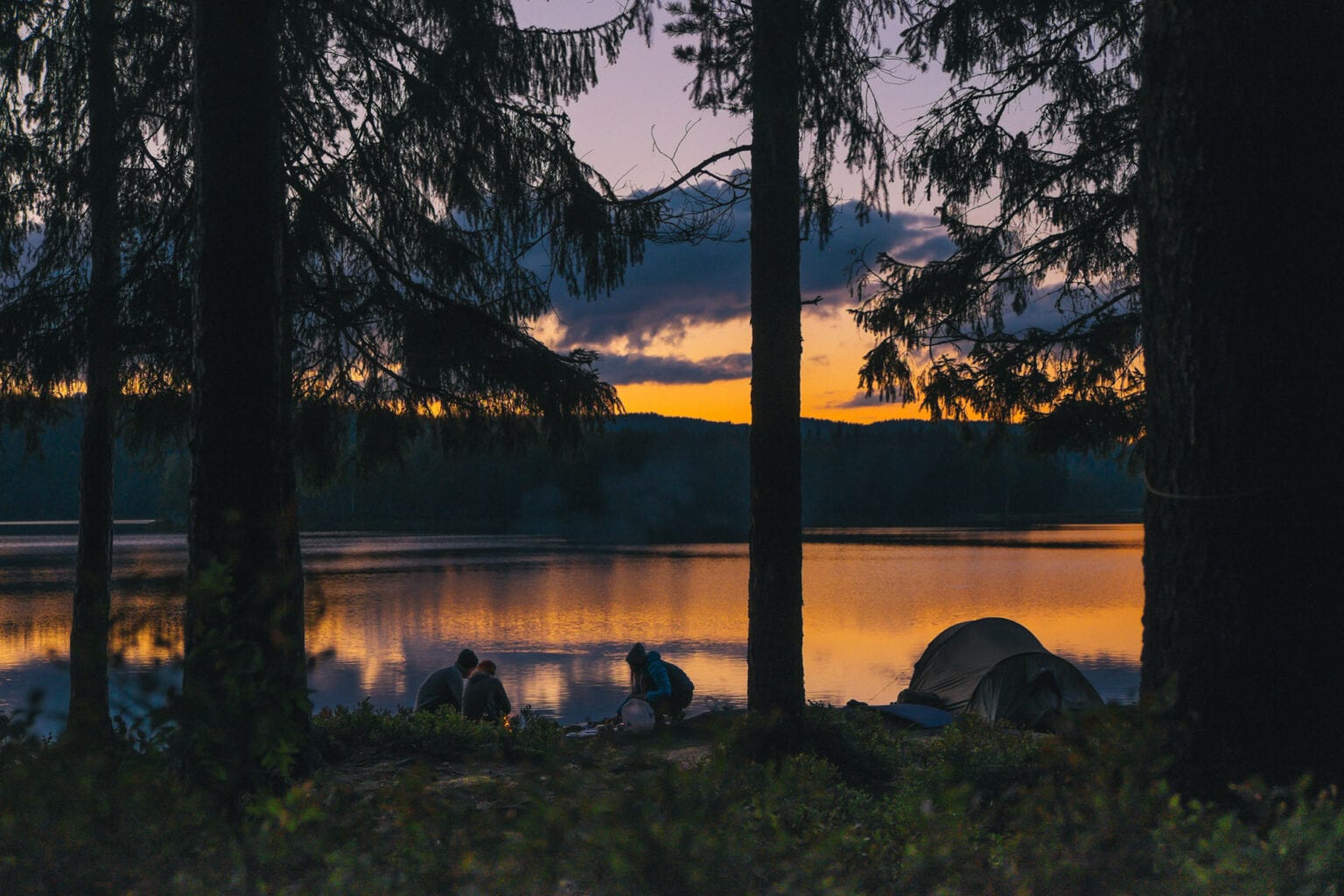 Water is as essential as any other supply when you're camping.
Campgrounds are likely—but not absolutely certain—to have a potable water source. Dispersed campers need to bring their own water, or bring a filtration system if camping near a water source.
It's wise to bring (or have the means to purify) at least 2 gallons of water per person per day. About a gallon of that water will go to drinking, while the rest will go to cooking, dishwashing, personal hygiene, pets, and the like. If you plan to use a portable camping shower, bear in mind that those showers often have a 5-gallon capacity. If you'll be hiking or if your campsite is hot or at high elevation, you may need more than a gallon per day for drinking. Likewise, consumption of alcohol and salty foods will require you to up your water intake.
Water containers for camping
You can always pick up disposable water jugs at a store, but a reusable water container will save plastic and can be easily refilled at multiple locations, including visitor centers, parks, some dump stations, and grocery stores. Water containers come in rigid and collapsible models. Collapsible models don't take up as much space when empty, but they're also not as durable. Look for a water container that is BPA-free and that lacks protruding spigots, which are prone to damage. Containers are notoriously prone to leakage, so be sure to store them upright. Consider bringing water in more than one container in case you spring a leak. The Reliance Aqua-Tainer 7 Gallon Rigid Water Container is a well-reviewed option.
In addition to big containers of water, it's helpful to bring several refillable bottles for personal use, such as in your tent and on walks. BPA-free plastic bottles such as 32-ounce Nalgene bottles are durable and lightweight. Stainless steel bottles, such as Klean Kanteen bottles, are another good choice, though they may dent more easily and are heavier. Insulated water bottles are yet another option. Check out this comprehensive guide.
Water purification options
Next we'll cover water purification. Backpackers can't carry all the water for camping trips that they'll need, so they must camp near a water source and purify water. Car campers and hikers may also choose to purify water so they don't need to bring as much water on their trip.
Streams, rivers, and ponds—even those with water that looks perfectly clear—can be contaminated with Cryptosporidium, Giardia, bacteria, and viruses, which come from human or animal fecal waste. If you don't purify water, these contaminants could cause vomiting, diarrhea, and cramps, among other unpleasant possibilities.
There are several main ways to ensure water is safe to drink:
Boiling water at a rolling boil for at least a minute (and at least 3 minutes above 6,500 feet)
Filtration (not effective for viruses) and purification
Disinfection with chlorine dioxide (not highly effective for Cryptosporidium and can affect the taste of water)
REI has an excellent guide to water filters and purifiers.
We'd be remiss to close out our water page without talking about preserving water quality. Even though water covers 71% of Earth's surface, only 0.5% of our planet's water is available freshwater, so it's important to treat water bodies with respect.
So, when choosing a campsite in high-use areas, select a site at least 200 feet from water. In pristine areas, also pick campsites 200 feet from water. Dispose of human waste in a manner that won't risk contamination of water bodies—see our peeing and pooping page. When cooking, washing dishes, or washing oneself, disperse wastewater more than 200 feet from water bodies.for