Best clothing for camping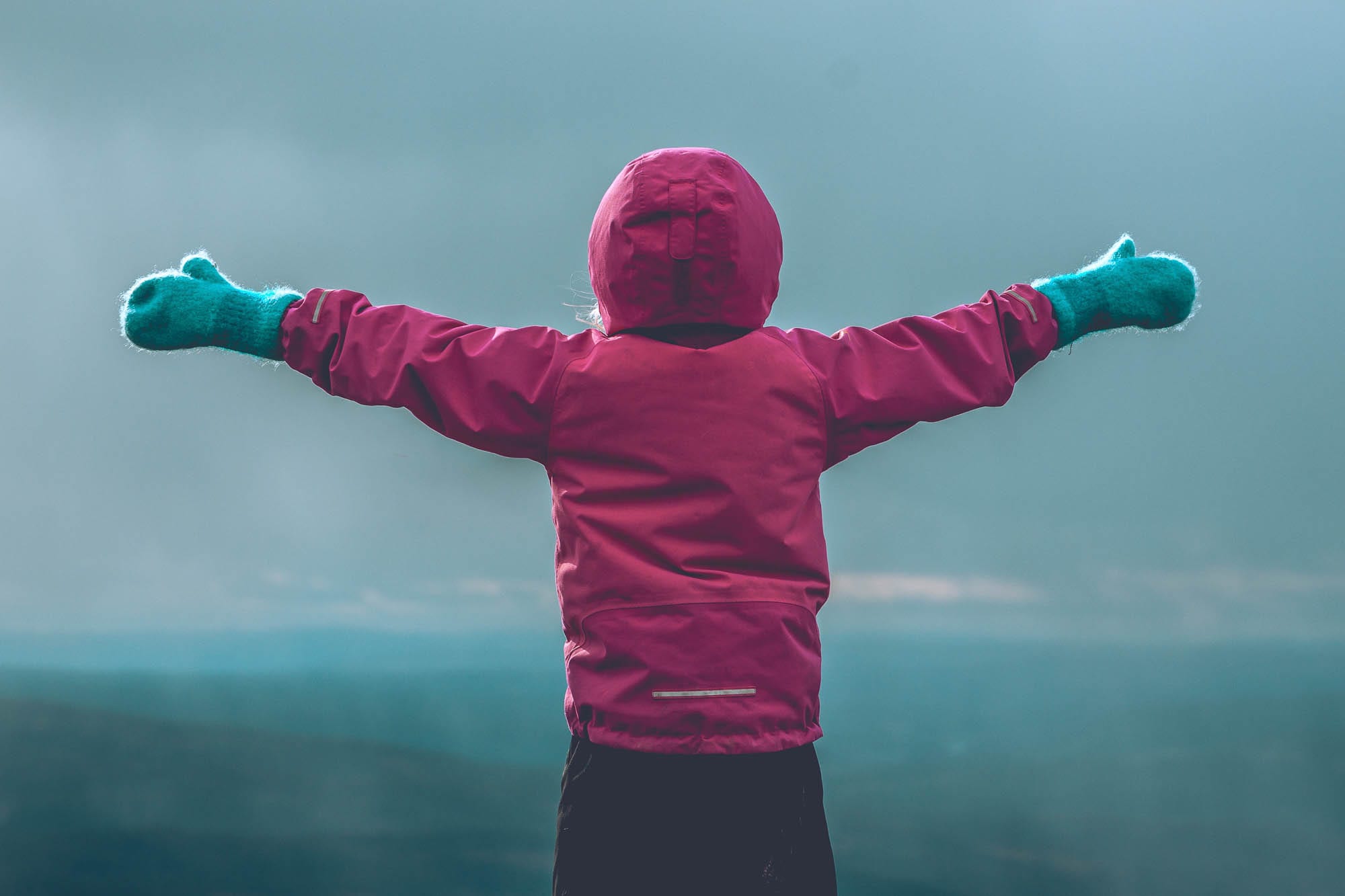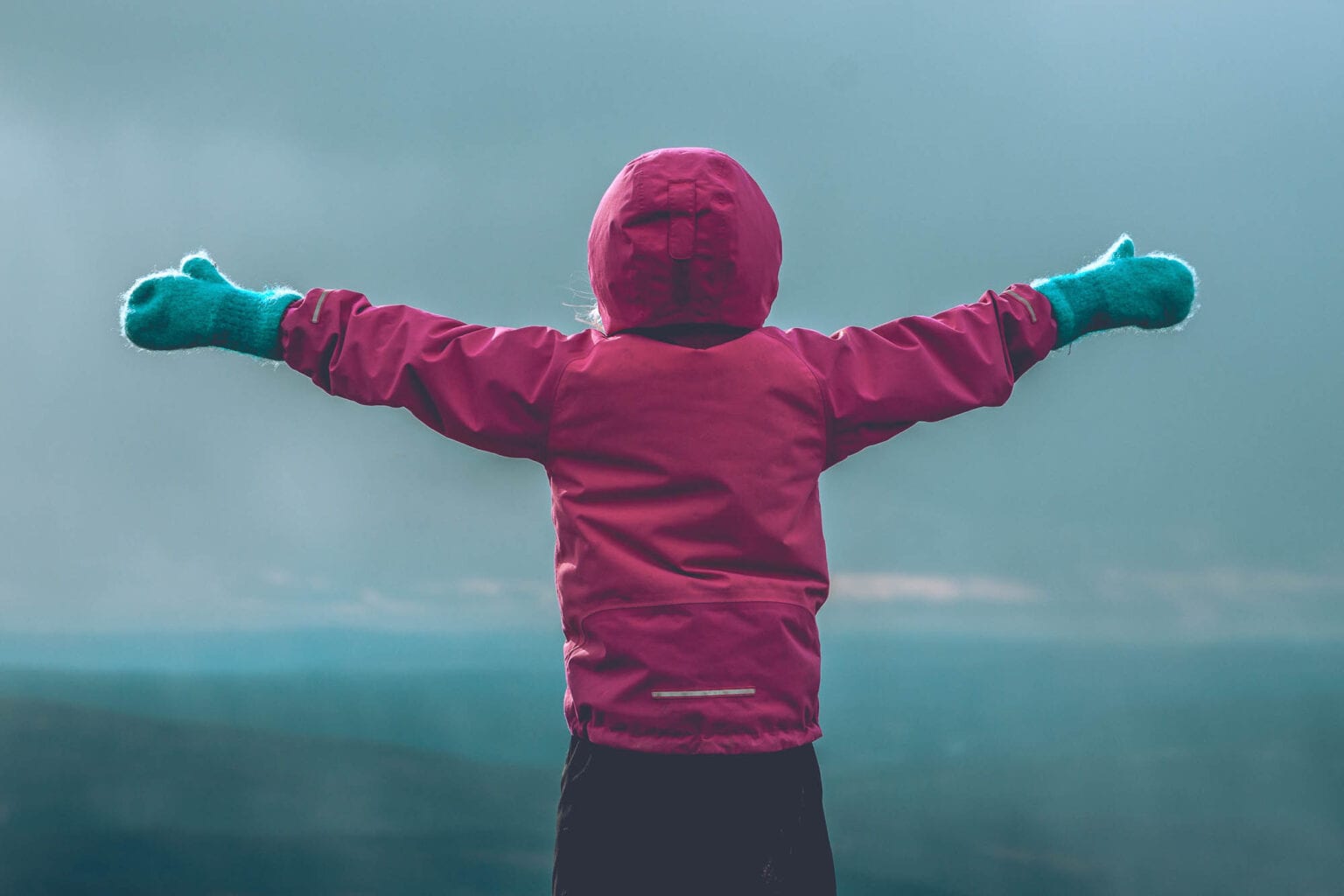 What clothes should you wear camping? The answer depends on whether you're car camping or backpacking, your level of activity, and of course the weather. Regardless, a few key principles apply for camping clothes. In general, you'll want durable, comfortable materials that wick moisture from your skin, dry quickly, and protect against sunburn and insects.
Synthetic fabrics (polyester, nylon, fleece, capilene) and natural fibers such as wool are often excellent choices. There's no one perfect material: Synthetics often start to smell sooner than wool, but wool is less durable, more costly, and feels itchy to some people.
Cotton is a poor choice for anything other than lounging around a dry campsite, because it doesn't dry quickly or wick moisture well. In fact, the phrase "cotton kills" is a nod to the fact that cotton soaks up water like a sponge, dries slowly, and can make you susceptible to hypothermia.
Experienced campers, hikers and outdoor enthusiasts know that the key to comfort is dressing in layers. This makes it much easier to regulate your temperature.
Depending on the weather, you'll want a base layer (the snug clothing closest to your skin), middle layer (shirts, pants), insulating layer (like a down or fleece jacket), and outer protective layer (a jacket to keep out wind, rain, or snow).
In the daytime during pleasant weather, wearing lightweight pants and long-sleeved shirts is often your best bet. Covering your skin will protect against sun, bugs, and poisonous plants. Many campers like to use a synthetic, breathable t-shirt topped with a bug/sun-protective long-sleeved shirt. Pants with removable legs or that can be rolled up are helpful for crossing streams and cooling off.
Unfortunately, camping season often overlaps with bug season, so many clothing choices at camp are dictated by insects. Avoid tight-fitting, thin material that bugs can bite through and dark clothing, which mosquitos are particularly attracted to. You can buy clothing with built-in mosquito repellent, such as L.L. Bean's offerings. If the situation gets out of hand, head nets are always an option.
Beginning campers don't always adequately plan for how cold it can get at night. Temperatures are especially apt to plummet in arid environments and at high elevation. Choose sleeping clothes made of synthetics or wool. As long as you have a good sleeping bag, don't overdress—you'll run the risk of overheating, sweating, and thus causing dampness in your bag. Do wear layers so you can adjust during the night and do wear a hat or balaclava if it's cold. Never wear damp clothing to bed. Also ditch any clothing you've cooked in, or else bears may think there's a tasty treat in your tent.
In rainy weather, bring clothing and footwear capable of keeping your full body dry since you'll need to spend time outside setting up your tent, cooking, relieving yourself, etc. Choosing a breathable material is a must if you'll be backpacking or hiking (think Gore-Tex, not PVC). If you'll be staying in camp, consider Bogs for men or women. A quality pair of waterproof hiking boots is a must if you'll be exploring in the rain. Check out the Wirecutter's guide to hiking boots. In truly soggy conditions, don't forget rain pants, and make sure they're easy to get into and out of. Good choices that aren't too pricey include the REI Co-op Essential Rain Pants (women's) and REI Co-op Rainier (men's).
What's the right footwear for camping? It depends on what you'll be doing and the weather, naturally. See our backpacking section for backpacking-specific guidance. If you'll just be relaxing and doing some light hiking and exploring, the key is choosing footwear that fits well and accounts for the weather. We like trail running shoes as an overall comfortable yet functional camping shoe (unless it will be very rainy or muddy). The Salomon X-Mission 3 is a fabulous choice for women. In warm weather, Chaco sandals are comfy yet tough enough to handle a hike. Choose a model like the Z/Cloud (women's and men's) without a toe loop, so you can wear them more easily with socks when temperatures drop. Your author has a trusty pair of Chacos that she's been hiking and camping with since 2004, and they're still going strong!
When it comes to socks, wool or wool/synthetic are good choices. If you'll be hiking, it's definitely worth investing in high-quality socks that fit you well. You can use liner socks for extra warmth or comfort. Let your socks dry in the sun if they get moist.
For kicking back at your campsite, anything is fine in the underwear department. If you're going to get sweaty, go with synthetics or natural fibers. Choice of underwear is more important if you're backpacking. Style/shape is really a matter of personal preference. If you have thunder thighs, undies with a long leg cut can help prevent chafing. Some backpackers go commando and skip undies altogether. Bras should be soft to ensure comfort under heavy packs.
A range of accessories can make you more comfortable while camping:
Hats

For a sleeping cap, choose wool or synthetic

Buff headwear is sun-protective and can be used as a headband, as a cap, for ear warmth, as a mask, and more . . . and if you soak it in water and wear it around your neck it'll keep you cool in hot weather
Swimwear will make your trip more fun if you're camping near a lake or river
Sunglasses with UV protection are key since you'll be in bright conditions for many hours a day
Gloves can keep your hands warm in the cold or protected from sun and bugs in the summer
Gaiters keep dirt and plant matter from accumulating in your boots or trail runners; Outdoor Research Overdrive Wrap Gaiters is a versatile model, and Dirty Girl makes gaiters in fun prints that work for both men and women
The rules discussed above apply to kids, too. Bear in mind that kids often get cold more quickly than adults. Dressing kids in bright colors will help you keep track of the little ones! And you can avoid battles over sunscreen and bug spray by choosing kids' clothing with built-in sun protection and insect repellent.
How do you keep clothes clean while you're camping? Try just rinsing well in running water—you'll get surprisingly good results! If you really feel you need soap, use a biodegradable product at a location more than 200 feet from the nearest water body. Pack a laundry bag, such as a kitchen garbage bag, so that you can keep your stinky clothes separate from your fresh ones. And if any of your clothing comes into contact with poison oak, keep it apart from all other clothing and wash it separately at home.
Last, for a detailed description of how to choose clothing for backpacking, we recommend consulting the Clever Hiker website.