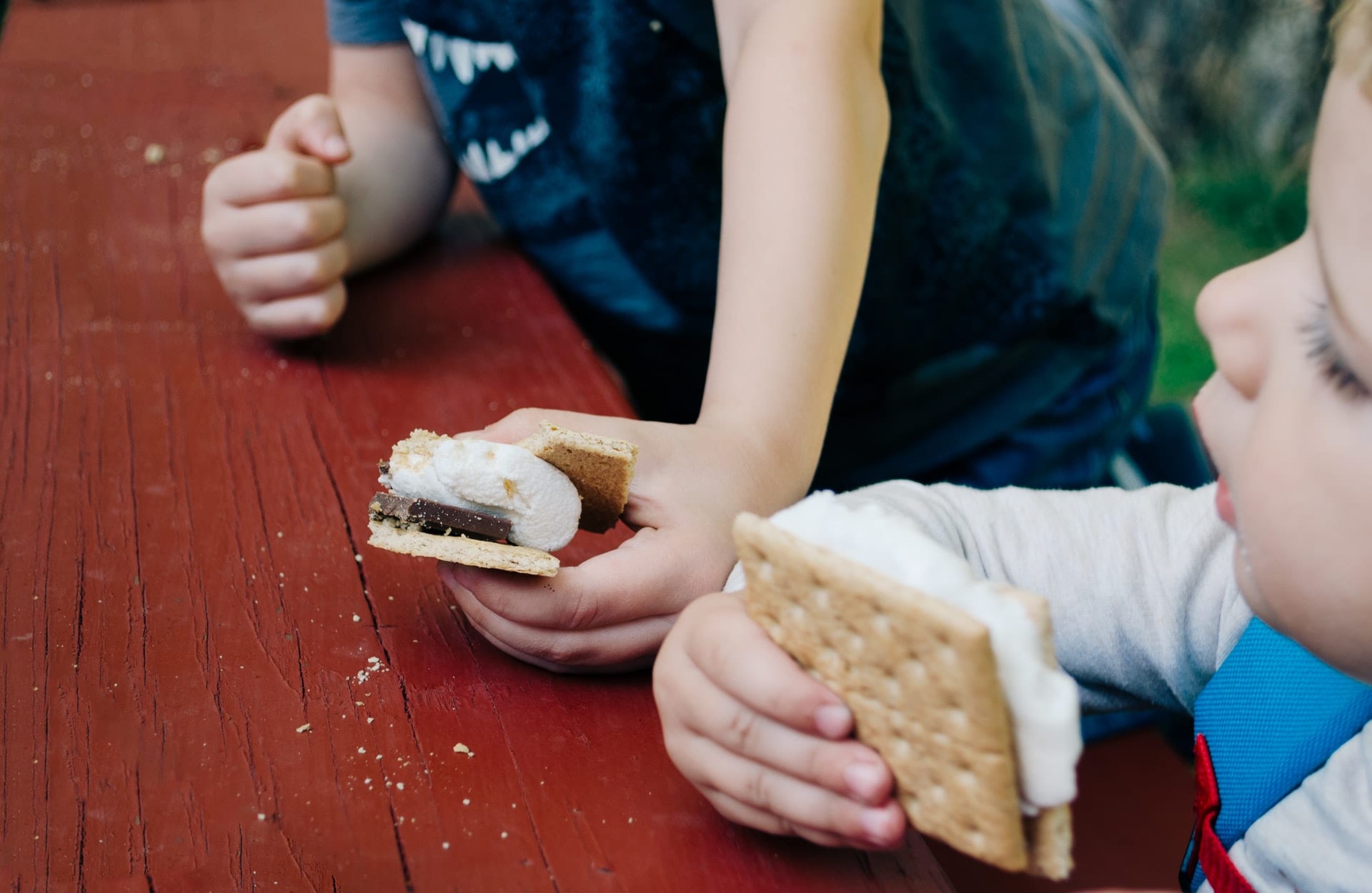 Kids love to cook over a fire. Consider bringing hot dogs, kebabs, and fruit that can be grilled, like peaches, plums, and pineapple.
Pack lots of easy snacks like bars, applesauce pouches, washed grapes, cheese sticks, raisins, baby carrots, nuts, and bananas. Mac-n-cheese and instant oatmeal are reliable kid hits, too.
When it comes to dessert, we don't need to tell you that kids adore s'mores. Consider some of these variations on s'mores to keep things fresh. For a special dessert treat, make s'mores cones: fill sugar or waffle cones with marshmallows and candy of your choice, wrap in heavy-duty foil, and warm over coals for some gooey deliciousness.
Our dessert page has lots of other ideas for extra-special camping desserts that kids will love.
Expect that your kids will be hungrier than usual on a camping trip because of all the calories they'll be burning. Make sure they're eating some protein to give them all the energy they'll need for their activities! 
Protein-laden foods that are easy to bring for kids on a camping trip include milk, pumpkin seeds, almonds/almond butter, peanut/peanut butter, hard-boiled eggs, cheese, tuna fish, and hummus.
Try slipping some of these foods into other meals, like adding a handful of nuts or a dollop of peanut butter to your kid's oatmeal or stirring a packet of tuna into mac-n-cheese.
See our food and drink page for more tips on camping food.