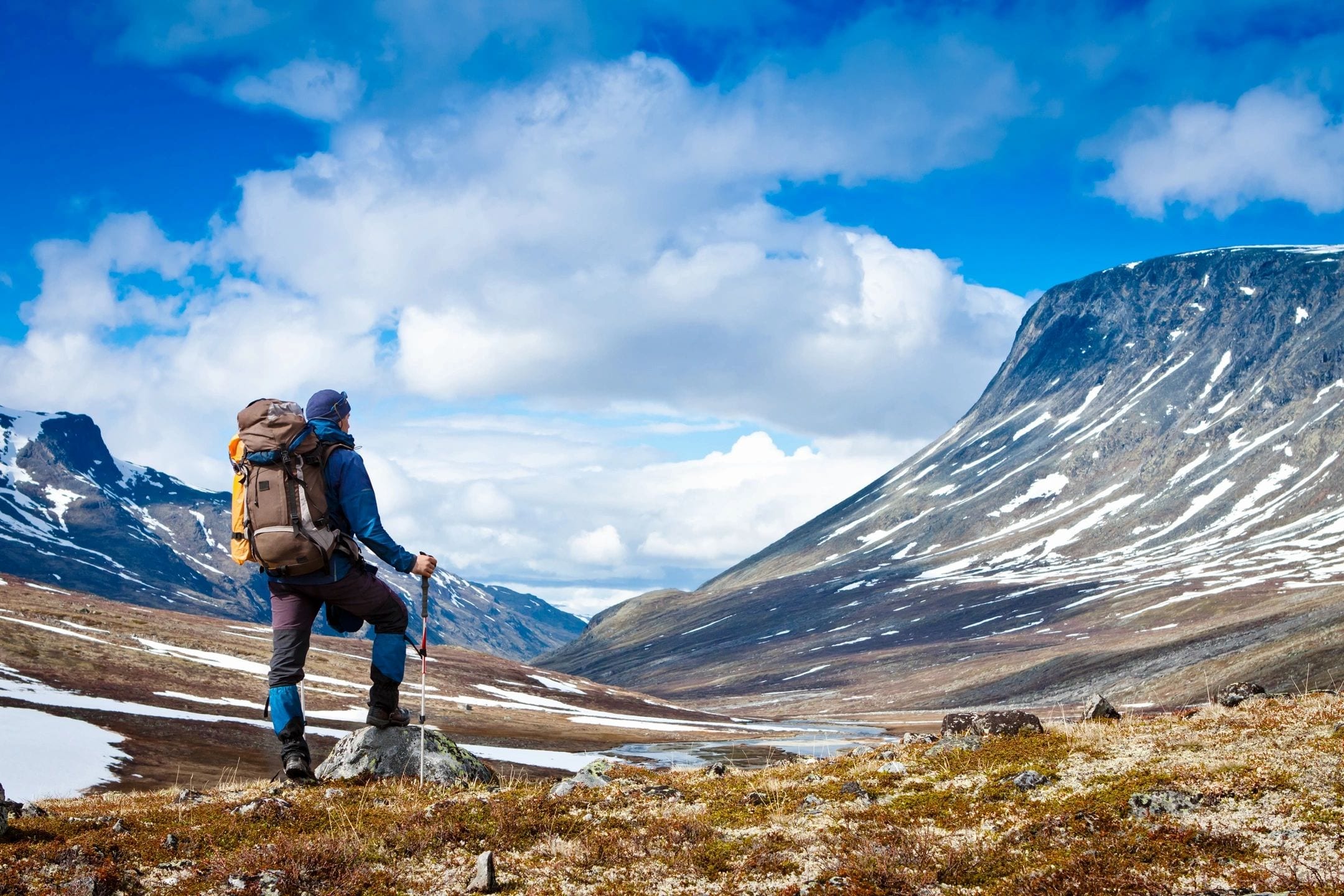 You've planned your backpacking route and you've assembled your supplies . . . . Now, what's the best way to pack your backpack for your backpacking trip?
Properly packing your backpack will serve multiple purposes:
Help you fit all the gear you need,
Keep you balanced and comfortable,
Protect gear from the elements
Ensure you can access what you need on the trail
Before starting to pack, set out all of your gear and make sure you've got everything on your backpacking checklist. Assess whether there are items you don't truly need or whether you have lighter-weight options.
Loosen the compression straps on your pack and begin packing, keeping things compact and balanced, with heavier items placed in the center. Here are some general guidelines for where in your pack to stash different gear, though what works will depend on the person, the type of gear, and the nature of the trip:
The bottom of the pack should be reserved for stuff you don't need until reaching camp – pack this part first. Items may include:
Sleeping bag (make sure it's completely waterproofed if made with down!)
Sleeping pad (this may also be strapped to the outside of the pack)
Clothes for sleeping or for weather you confidently don't anticipate on your walk
Pillow
Groundcloth
Other items you won't use till arriving at camp
The middle of the pack close to your back is where heavy stuff belongs, including:
Cooking stove/supplies
Mug
Heavier food
Extra water
Bear canister (fill all the way up, wrap clothes around the outside)
Liquid fuel (put under your food and make sure lid is secure)
Toiletries
The top interior of the pack is for bulky stuff and stuff you may need to access during your hike, such as:
Clothes for possible use on the hike
Snacks or a mid-hike meal
Water filter/purifier
First aid kit
Bathroom supplies (shovel, t.p., sanitizer, bag for used t.p.)
Menstrual supplies
Notebook/pen
Pockets are great for stuff you may need on the trail
The top pocket is sometimes called the "brain" and might include:

Snacks
Camera
Electronics (in dry sack)
Headlamp
Sunscreen
Lip balm
Bug spray
Sunglasses
Phone/keys
Navigation gear (e.g., map, compass)
Multitool
Lighter
Gaiters
Rain cover for back (if rain cover is not integrated with pack)

Many packs have a stretchy front pocket designed for rain gear—using this pocket helps you find rain gear quickly and keeps other gear dry
Water bottle pockets – good for, you guessed it, water bottles
Hip pockets – handy for small items like lip balm and snacks
Loops, straps, and daisy chains can be used for attaching lightweight gear that doesn't readily fit in your pack, potentially coupled with the use of compression straps or Gear Ties. It's important to secure items tightly and in a balanced manner. You might use loops and related features to attach:
Sleeping pads (the type too bulky to fit in your pack)
Camp chair
Tent poles
Hiking poles
Last, here are some general packing principles to follow.
Don't leave dead space inside your pack, including within bear canisters and pots—also watch out for air pockets within plastic bags
Collect small items like lighters and headlamps in a small sack
Consider using compression bags to condense items and help them fit (and to keep items dry in case of rain), though you'll also need to pack some items loose to avoid creating dead space
You also can pack gear inside a plastic garbage bag to keep your stuff dry
Tighten compression straps when done loading to improve stability
Your pack shouldn't weigh more than 20% of your body weight, as a general rule
Note that different rules apply to external frame backpacks, which are rare these days—those backpacks should be packed with heavier items higher up